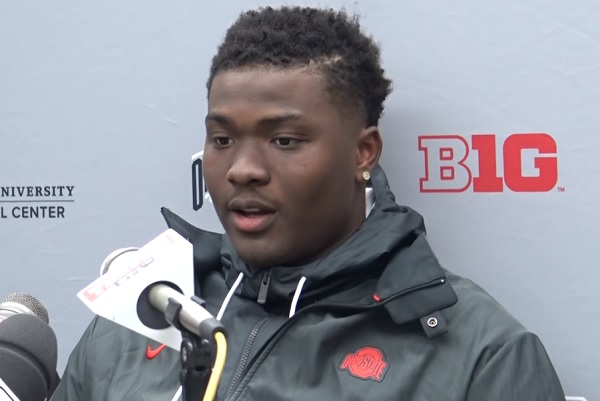 It would be fair to say that the 2019 quarterback class is not the most elite one we've ever seen. Serious questions linger around even the top-ranked signal-callers on the big board, and neither of them looks like a guaranteed franchise quarterback. That won't stop quarterback-needy teams from pursuing them and spending high draft picks on some of them, because there's a good bit to dream on, too.
Here are the top ten quarterbacks in the 2019 draft class.
10. Brett Rypien, Boise State
There is certainly a family pedigree here, as Brett Rypien is the nephew of former NFL quarterback Mark Rypien. A four-year starter at Boise State, he also has experience, and it showed — Rypien was very good at reading progressions and getting a quick release in college, and is a fairly accurate and intelligent passer. Teams will like that. The problems come in the fact that he's a bit undersized (6-foot-2, 210 pounds), can be rattled by pressure, and most importantly, has questionable arm strength for the NFL level. A lot of his 29 college interceptions came from poorly-thrown or inaccurate deep balls. He could be groomed to succeed in a shorter passing game, and has enough skills to make an NFL roster.
Denver Broncos linebacker Von Miller had an interesting take on who he'd pick in the first round if it were up to him.
Miller got to meet with top quarterback prospect Dwayne Haskins when the Ohio State star was visiting the team's facilities. Miller came away so impressed that he said he'd make Haskins the Broncos' pick at No. 10.
Von Miller got to spend some time with Dwayne Haskins during the QBs visit to the Broncos facility recently. Von really liked him a lot. Enough to say, if Haskins is available when the Broncos pick at 10 … "That would be my pick."

— James Palmer (@JamesPalmerTV) April 17, 2019
This may not be music to the ears of Joe Flacco, whom the Broncos acquired to play quarterback earlier in the offseason. It's also not clear if this is under serious consideration for the Broncos. They've done their due diligence on the top quarterbacks in the draft, but they're also not willing to trade for a young quarterback. It's anyone's guess whether they care to draft one, either.
San Francisco 49ers quarterback Jimmy Garoppolo will be taking some precautions once he gets back on the field after rehabbing a torn ACL.
Garoppolo said he will absolutely be wearing a brace once he plays again after the serious injury that knocked him out for the bulk of the 2018 season, and he said it as enthusiastically as possible.
#49ers Jimmy Garoppolo says "hell yeah" he will wear brace on left knee when he returns from ACL reconstruction this year pic.twitter.com/XdjQmnFwzi

— Cam Inman (@CamInman) April 17, 2019
The hope is that Garoppolo will be ready for OTAs. All signs point toward him playing this season regularly, and doing so with a bit of extra reinforcement on the left knee that wrecked his first season with San Francisco.
Things got rather heated on Wednesday between the Kansas City Royals and Chicago White Sox.
Royals pitcher Brad Keller hit White Sox shortstop Tim Anderson with a pitch during the game after Anderson extravagantly tossed his bat after a home run.
Here it was: pic.twitter.com/L1VYlnBQCG

— Alec Lewis (@alec_lewis) April 17, 2019
Keller's pitch seemed like a fairly clear bit of retaliation for that action, and the benches immediately cleared. The Royals' actions didn't sit well with White Sox manager Rick Renteria, either, who squared up his Kansas City counterpart, Ned Yost.
I thought Ned Yost was about to rock Rick Renteria pic.twitter.com/hP1UBePoWy

— MLBdream (@MLBdream) April 17, 2019
The White Sox have good reason to be upset after this, and it will be interesting to see if they come down hard against Keller. The league has started to promote younger players doing things like Anderson did, and the Royals look pretty bad trying to police it.
The series between the Brooklyn Nets and Philadelphia 76ers is moving into the trash talk phase.
The latest shot comes from Nets forward Jared Dudley, who had some rather unkind things to say about Ben Simmons' ability in the halfcourt.
Jared Dudley dropping gems at media availability: "Ben Simmons is a great player in transition. And once you get him into halfcourt, he's average."

— Stefan Bondy (@SBondyNYDN) April 17, 2019
It's a definite reference to Simmons' inconsistent jump shot. He's great when close to the basket, but his jumper is inconsistent at best and he's a total non-threat from beyond the arc.
There may be a degree of truth to Dudley's words, but it's hard not to see it as a bit of a shot. Some Nets players definitely have some issues with Simmons, too, which could play into it as well.
It's very mixed news for DeMarcus Cousins on the injury front.
Cousins will not need surgery on his torn quad, according to Golden State Warriors coach Steve Kerr, and is unlikely to return this season. The team is, however, holding out hope in the event of a fast heal.
Steve Kerr says DeMarcus Cousins will not need surgery but it's unlikely he will return this postseason — but they are holding out hope because a fast heal is in the realm of possibility

— Marcus Thompson (@ThompsonScribe) April 17, 2019
It doesn't sound like anyone should be holding their breath, especially given a non-contact injury. The reality is that even if Cousins does experience a very quick recovery, it probably won't be until the NBA Finals that we see him again. The Warriors might as well just get used to playing without him.
Christian Yelich is tormenting the St. Louis Cardinals with unprecedented regularity this season, and the team's TV broadcast is running out of ways to try to strategize against him.
The Milwaukee Brewers' MVP outfielder came into Wednesday's game having homered in all six games against the Cardinals this season, including a three-homer game on Monday. Yelich is hitting .524 against the Redbirds with a 1.714 slugging percentage.
The team's broadcast was pretty much out of ideas, but put forth a very simple key to the game during Wednesday's broadcast.
Bold strategy, let's see if it pays off for the Redbirds today. pic.twitter.com/mt6XcFyHmz

— Cut4 (@Cut4) April 17, 2019
One of Yelich's teammates has compared him to Barry Bonds at his most fearsome. To the Cardinals, he's even worse than that, and they must feel like they have no idea what to do against him.
New Orleans Pelicans boss David Griffin is not talking like a man eager to push Anthony Davis out the door.
On Wednesday, Griffin said he has spoken to Davis's agent Rich Paul, and noted that they are "excited" about what the Pelicans can build.
David Griffin on Anthony Davis: "We have a long successful history with Klutch Sports. Rich Paul and I have spoke about Anthony. We are both excited about what we could potentially build here."

— Andrew Lopez (@_Andrew_Lopez) April 17, 2019
Griffin is not going to compromise his negotiating position by hanging a "for sale" sign on Davis as soon as he arrives, even if he almost certainly faces an uphill battle in keeping the star center in New Orleans. He had previously shared how he'd go about trading Davis, and that is still by far the most likely scenario, but it does sound like Griffin will make a sales pitch to his star player about building around him.
pixel2