Pacman No Longer, Call Him Adam Jones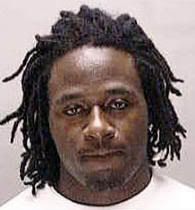 He's pretty smart for a dumb guy, I'll say that for him. When I'm writing up this story and attributing the proper tags to it, I have to go for the Pacman Jones tag in order to give all related previous news. If I respected his wishes and went straight with Adam, nothing would register on LBS and you'd be wondering who I was talking about. OK, so I was getting ahead of myself there. Point is that Adam Schefter reported Pacman Jones no longer wants to be addressed by his nickname, and instead wants to be called by his real name from now on — Adam Jones. That's right, all you brazen fans out there can now burn their P. Jones jerseys — they're worthless.
It's a smart P.R. move coming out of the Jones camp (clearly I still haven't decided if I'll oblige his wishes). Jones is looking to bury the past and move on, it seems. He's been reinstated by the league, traded to the Cowboys, and now he's looking to grow up and rebuild his image. As much as I can't stand what he's done, I'm hopeful that this is one of many changes to come — all for the good. And I will oblige and call him Adam. Since I'm doing my part, he now has to do his by showing it's not just a P.R. move, but an actual change in his character. Good to see he's making strides in an effort to makeover his image. Now, I have one request as well: From now on, I'd like you all to call me Maestro.