Sports fans were able to satisfy their desperate hunger for competition while the NBA remains on hiatus by watching ESPN's 10-part documentary, "The Last Dance." Iconic NBA documentaries can function almost as a time machine, guiding the viewer through a notable part of the league's history, while still providing a similar thrill to the one felt when experiencing games live.
"The Last Dance" was compelling at every turn. It seems fitting that ESPN created arguably the greatest NBA documentary of all time while telling the story of the greatest NBA player of all time. While there may never be a story that parallels Michael Jordan's ascension to basketball supremacy, the last decade of NBA action has produced a magnitude of engrossing stories. These stories have a profound impact on the current framework of the NBA and may also be worthy of their own documentary one day.
Here are some subjects we would love to see covered in-depth in a future documentary.
The Houston Rockets had the Golden State Warriors on the ropes in 2018, and their GM thinks a single twist of fate kept them from finishing the job.
Appearing this week on FS1's "The Herd," Daryl Morey referenced Houston's near-toppling of the Warriors in the Western Conference Finals that year.
"Really just one of the all-time great teams and a hamstring probably kept us from a title," said Morey.
Morey is referring to then-Rocket Chris Paul, who suffered a hamstring injury at the end of a Game 5 victory to put Houston up 3-2 in the series. Paul missed the remainder of the conference finals, as the Rockets were trounced in Game 6 and then blew a double-digit second-half lead to lose Game 7 at home as well (an affair that saw them infamously miss 27 straight three-point tries).
The shame is that Morey had built almost the perfect team to dethrone the Warriors — a small-ball steamroller with switchable, three-point shooting wings led by dynamic offensive creators like Paul and James Harden and complemented by the interior energy of Clint Capela. The Rockets may have been the better team that year, and Morey sure felt like they should have won.
While Golden State was also without a key piece in Andre Iguodala that series, Houston's players feel the same way that Morey does. With the Rockets losing to the Warriors in the postseason again in 2019 and having since parted ways with key members of that team like Paul and Capela, that 2018 run might just have been their best crack at a championship.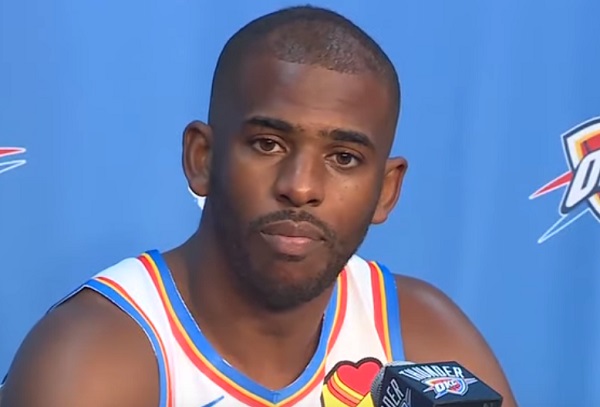 Several NBA stars want to resume the current season, according to a report.
Yahoo's Chris B. Haynes reported on Tuesday that Chris Paul, who is the president of the players' association, arranged a call with many other top players in the league to discuss the resumption of the season. Haynes says the call included LeBron James, Anthony Davis, Kevin Durant, Giannis Antetokounmpo, Kawhi Leonard, Stephen Curry, Damian Lillard and Russell Westbrook.
All players agreed that they wanted to resume the current season when it is safe. The belief is that the superstars all being on the same page will influence the direction of the league.
With the exception of Curry, Durant and Lillard, the players on that call mostly are on championship-contending teams, and therefore would have more incentive to resume the season. Haynes says many players not on playoff contenders feel the season should only resume with playoff teams to minimize the risk of virus exposure.
One issue some players are considering is that the next collective bargaining agreement would be negatively affected if the season were not resumed. That is a concern that was raised by one veteran player.
Little is known about when the NBA will make its highly-anticipated return. With close to three-fourths of the regular season in the books, the leaders for end-of-season awards have distinguished themselves from the pack. All-NBA selections are meant to represent the best players at their respective positions. Quantifying what it means to be the best at one's position is as divisive of a debate as the Michael Jordan/LeBron James G.O.A.T. argument. Selection as an All-NBA player is about not only putting up impressive statistics, but also embodying winning with play on the court.
Without further ado, here are my selections for the All-NBA guards based on this shortened season's body of work.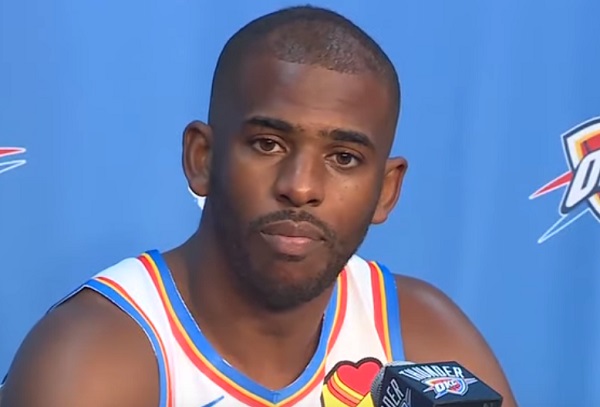 Chris Paul had a nice gesture for the Utah Jazz during their uncertain time last month as they awaited testing for the coronavirus.
The Athletic published a story on Friday that had an inside look at the Jazz, whose center, Rudy Gobert, had the first positive coronavirus test in the NBA.
After learning about Gobert's positive test, the NBA postponed that evening's game between the Jazz and Paul's Oklahoma City Thunder. As players stood around uncertain of what the future held, and readying to be tested for the virus, Paul had his security guard go on a beer run for him. CP3 hooked up the Jazz players with beer and wine to help them pass the time of uneasiness.
"One of the best things all night was Chris Paul trying to get us some refreshments, which was great," Jazz coach Quin Snyder told The Athletic. "That was a nice gesture."
At that time, the players probably could not have predicted that a nationwide shutdown would ensue, and that the future of the entire season would be in question. But for those scary moments, Paul did what he could to try and help them pass the time.
Paul, 34, is a 10-time All-Star and the president of the players' union.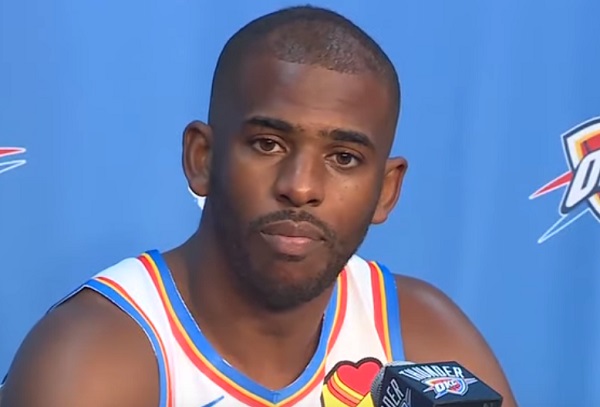 A game of HORSE appears to be headed to a television near you.
ESPN's Adrian Wojnarowski reported Wednesday that the NBA and ESPN are nearly finished with a plan to televise a game of HORSE between top pros. Current and former NBA and WNBA players are slated to participate.
Sources: The NBA and ESPN plan to televise a HORSE competition is nearing completion and among those expected to participate include Chris Paul, Trae Young and Zach LaVine. Competition will also include a couple of WNBA players and recent NBA alumni.

— Adrian Wojnarowski (@wojespn) April 8, 2020
The logistics are still unclear, but it looks like this is happening. With no NBA games on the horizon, the league wanted to put something on to entertain fans. It looks like they have a solid crop of players lined up, and some of the other rumored names are good, too.
It's not clear when this will take place, but it's likely to involve players participating remotely from home gyms. It may not be much, but any live sports will probably be welcomed by fans right now.
The NBA is exploring the possibility of staging a HORSE tournament between top players, and some big names are being floated as possible participants.
According to Andrew Marchand of the New York Post, top names such as Chris Paul, Russell Westbrook, and Zion Williamson have been mentioned as possible competitors. The recently retired Dwyane Wade has been considered as well.
Names I've heard that could be involved are Chris Paul, Russell Westbrook, Donovan Mitchell & possibly Zion Williamson. None are confirmed yet. https://t.co/fFcdqD08vu

— Andrew Marchand (@AndrewMarchand) April 4, 2020
Also heard Dwyane Wade. Again, no names confirmed yet.

— Andrew Marchand (@AndrewMarchand) April 4, 2020
The event remains in the planning stages, and nothing is final. It's an effort to provide some form of entertainment during the league's shutdown, and these are definitely top players worth watching. There are a lot of logistical hurdles to clear in this endeavor before it becomes a reality, though.
pixel2