LFL's Orlando Fantasy Making Dreams Come True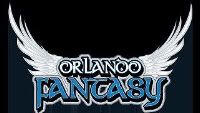 What used to be a simple form of Super Bowl halftime entertainment has now evolved into a flourishing business. As surprising as it may be, the Lingerie Football League is making sure more fantasies come true by adding franchises.
The Lingerie Football League, or the LFL, debuted last year and enjoyed much success across the nation. Teams are already established in Los Angeles, Chicago, and New York amongst others large cities. The newest additions to the LFL are the Orlando Fantasy and soon-to-be-named team in Baltimore, not to mention the Nashville squad which was looking for a coach.
While the Lingerie Football League has enjoyed initial success, I have to wonder about the message it sends to women. I think it's empowering. It's showing that women play with as much heart as the athletes we see in the NFL, or maybe more. These women are playing to prove that talent and beauty can go hand-in-hand. If they have to play in boy shorts and bikini tops then so be it — at least it's a form of positive attention. If you got it flaunt it, and these girls definitely have it.
Lingerie Football League Pictures
Sources:
Baltimore's Newest Football Franchise [ABC 2 News]
Orlando Fantasy: Lingerie Football [Click Orlando]