Matt Leinart … Menace to Society?
Alright, I'm not too concerned with Leinart slipping one past the goalie. That's his business and his life … and his child support payments. Lots of em. And we already know he has a reputation for being a Hollywood guy, but has he taken the Hollywood mentality a bit too far? Quite possibly.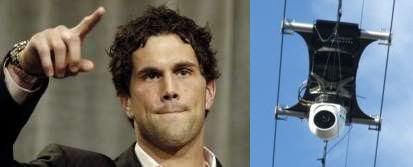 Via Fark, the Arizona Republic says Leinart's car was caught by speed cameras four times for being over the speed limit (by at least 11mph). One of Leinart's agents, Chuck Price, protected Leinart saying one of the tickets was his. Three of the instances were within a span of five days!
Sure, speed racer wasn't too far over the speed limit, but he should know better, especially considering he could wind up with his license suspended because of repeat violations. No meetings to be reprimanded by Commish Goodell have been scheduled.