Steph Curry: Trump's LeBron tweet is rooted in racism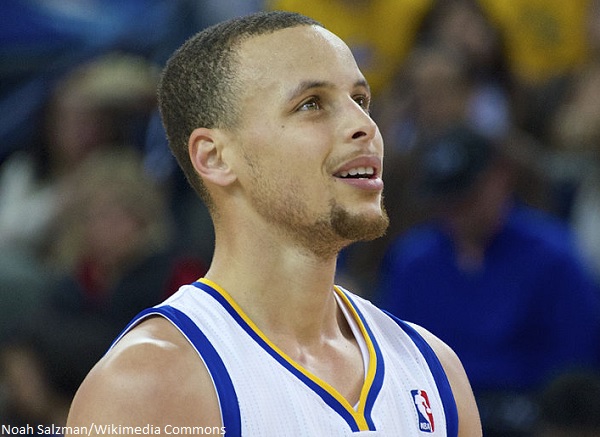 Steph Curry and LeBron James may be rivals on the basketball court, but they have each others' backs off of it.
On Wednesday, Curry defended James against the Twitter jab from Donald Trump. On Friday night, Trump criticized both CNN's Don Lemon and James in a tweet, essentially calling both dumb.
Lebron James was just interviewed by the dumbest man on television, Don Lemon. He made Lebron look smart, which isn't easy to do. I like Mike!

— Donald J. Trump (@realDonaldTrump) August 4, 2018
Speaking from TPC Stonebrae in Hayward on Wednesday, Curry said that such talk from Trump is rooted in racism.
"That rhetoric is all based in some longstanding racism in terms of black men with a voice in power. Unfortunately, that's being revealed more and more as the days go on," Curry said via the San Jose Mercury News' Logan Murdoch.
Curry, the Golden State Warriors star, has voiced his opposition to Trump many times. He said he would not go to the White House, which preceded Trump rescinding an invitation to the Warriors. That led to LeBron's public support of Curry in his famous "u bum" tweet.