Dwayne Haskins hints he will return to Ohio State for another season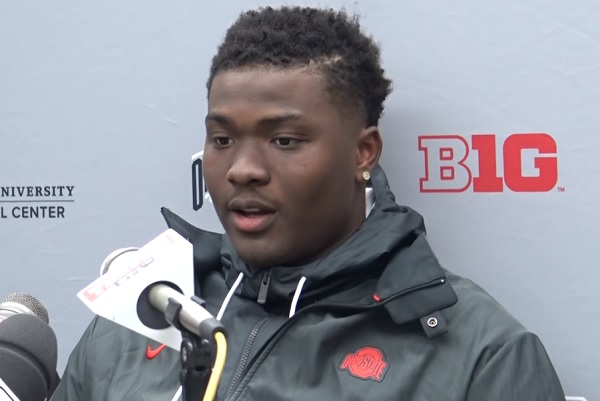 Ohio State quarterback Dwayne Haskins has yet to announce whether he will return to school next year or enter the NFL Draft, but his social media activity over the weekend may have given a very strong hint about his intentions.
On Sunday evening, Ohio State running back Mike Weber announced on Instagram that the Rose Bowl will be his final game with the Buckeyes. Haskins replied to the post by telling him to stay one more year, which seems to indicate the QB plans to do so.
Despite not declaring his own intentions yet, Ohio State QB Dwayne Haskins asks RB Mike Weber to stick around one more year at OSU. pic.twitter.com/UavZgzTdSK

— RedditCFB (@RedditCFB) December 17, 2018
Unless Haskins is still undecided and would be more likely to return for another season if Weber changed his mind, it sounds like the Heisman Trophy finalist will be back on Ohio State's campus in the spring. Some believed he would be more likely to turn pro now that Urban Meyer is retiring, but it does not sound like that is the case.