By the numbers, Stephen Curry is currently the greatest free throw shooter in the history of the NBA. His 90.47 percent conversion rate places him first all time among active and retired players, and that part of his game has been as good as it gets during the postseason this year.
And there's nothing his younger brother Seth can do about it.
Steph stepped to the free throw line to shoot three free throws with 2:01 left in Game 2 of the Western Conference Finals between the Warriors and Trail Blazers. Before he hit all three to give Golden State a 111-108 lead, the two-time NBA MVP had some sort of exchange with Seth.
Seth Curry tries to get in Steph Curry's head by talking trash to him at the FT line pic.twitter.com/6vlho8lgO3

— gifdsports (@gifdsports) May 17, 2019
Following the game, Seth admitted he was trying to get in Steph's head. The younger Curry commented after the first free throw that his older brother had made "70 in a row," and Steph had a great response.
"I was trying to get in his head and jinx him," Seth said, per ESPN's Ramona Shelburne. "He looked over at me and said, 'OK, now it's gonna be 72.' And then he made them both."
For what it's worth, Stephen has now made 30 straight free throws. He saw a previous career-best streak of 43 in a row snapped during Game 3 of the Western Conference semifinals against the Houston Rockets.
While the Blazers appear to be overmatched against Golden State as expected, Steph Curry looks like he is having fun going against his brother. He tried to explain some of the awkwardness that goes along with that after Game 2.
Stephen Curry and his younger brother Seth have made history this postseason by becoming the first pair of brothers to face one another in an NBA conference finals series, but Draymond Green has much bigger things to concern himself with than that storyline.
Both Steph and Seth played significant roles in the Golden State Warriors' win over the Portland Trail Blazers in Game 2 Thursday night, with Stephen scoring a game-high 37 points and Seth contributing 16 off the bench. Green said that must be fun for the Curry family, but it means very little to him.
#Warriors Draymond Green's thoughts on the Steph and Seth dynamic in the Western Conference Finals says it's amazing for their parents and can't imagine what's that like. "Me on the outside looking in, I don't really give a damn."

— Mindi Bach (@MindiABC7) May 17, 2019
You can understand where Green is coming from, as he's trying to help the Warriors win their third consecutive title. Klay Thompson made a similar remark when reporters asked him about the battle between the Curry brothers.
Reporter to Klay Thompson: "You had a front-row seat for the competition between Steph and Seth Curry…"

Thompson: "I wouldn't call it a front-row seat. I was kind of out there playing."

— Phil Barber (@Skinny_Post) May 17, 2019
Stephen Curry tried his best to describe the "weird" feeling he has going against his brother, but he probably prefers that his teammates not get too wrapped up in it. At the end of the day, he wants to win another title. Focusing attention on the Steph vs. Seth storyline would be a waste of time for Golden State players.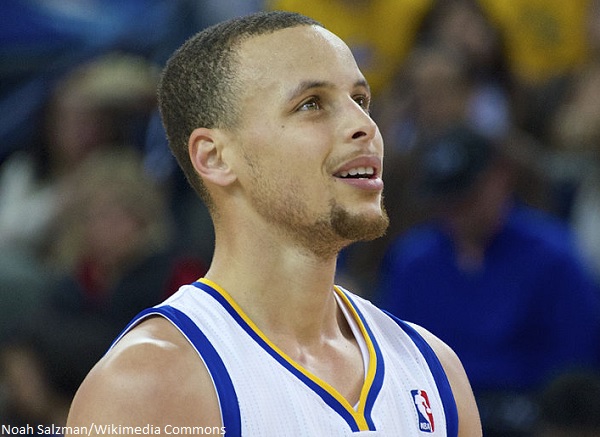 Is Steph Curry doing the unthinkable and rooting for the opposing team during the playoffs? He says sometimes that is the case, and he can't help it.
Steph and his brother Seth are facing each other in the Western Conference finals and are the first brothers to square off in this round of the playoffs. They've had moments where they're guarding each other on defense, and Steph acknowledged that sometimes he doesn't wish for his brother to miss shots, placing deep family allegiances over team rivalries.
"When he's on defense I could care less because I need to get my buckets," Steph told ESPN's Rachel Nichols in an interview. "When I was guarding him, he had a corner three in front of our bench. It's such a mixed feeling. I can't really turn it off, to be honest. Like, 'I'll be OK (with it) if he makes this one.' I'm going to still contest really hard so it looks good on film, but I might be OK with him making it. It's weird, it's a weird vibe. I can't turn off that human nature in that moment to root for him even if though I know it'll hurt me if he's playing well."
That's the thing: Steph can still root for his brother to do well while making sure his Golden State Warriors win. Both things can happen since Steph can just outscore his brother or hope Portland's other players miss shots to ensure the Trail Blazers lose and Warriors win.
As conflicted as Steph is about facing his younger brother, his parents have had it even worse with their torn allegiances in the series.
The Portland Trail Blazers chose to try a bold defensive strategy on Steph Curry in Game 1 of the Western Conference Finals at Golden State on Tuesday night and it did not pay off.
The Blazers' big men dropped off on the pick and roll plays the Warriors ran for Curry rather than flash out to defend his deep shots. That gave Curry some ridiculously wide open looks, such as this one:
Not ideal defense pic.twitter.com/3FyqRCNjpd

— Leigh Ellis (@LeighEllis) May 15, 2019
Here was another. Notice how there is no big man on the perimeter to defend Curry after he gets his screen.
Blazers flirted with all half, by using "drop coverage" on the high ballscreen, and finally got burned at the end of the half!
Back-to-back threes by Curry.#XsAndOs | #NBA#NBAPlayoffs pic.twitter.com/BEfQIYILA8

— Doug Brotherton (@CoachBrotherton) May 15, 2019
Curry led the Warriors with 36 points, going 12-for-25 from the field, including an absurd 9/15 on threes. He kept getting open looks and knocking down his shots.
After the 116-94 loss, Blazers star Damian Lillard said his team's defensive execution was poor.
"Poor execution defensively on our part. Just having our bigs back that far, understanding the team that we're playing against, they're not going to shoot mid-range jumpers. If they see an opportunity to shoot the three, they're going to take it," Lillard said. "We gotta bring our guys off and run them off the line."
Enes Kanter, Portland's big man, is notoriously weak in pick and roll, which might explain their strategy, but the Game 1 results should be enough to convince them to change things up. If your strategy is to let Steph Curry have open three looks and have him beat you, he probably will every time.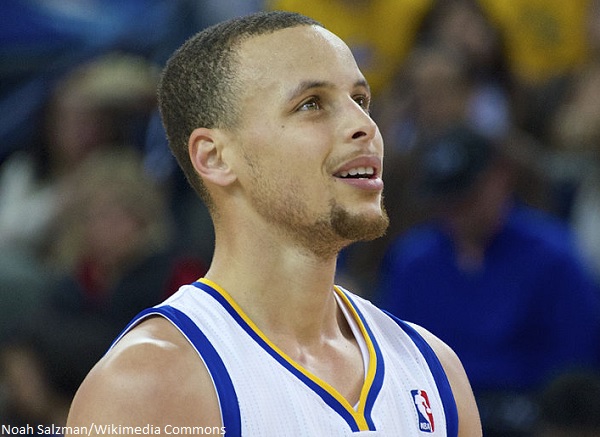 Stephen Curry shot the ball poorly overall in the Golden State Warriors' series against the Houston Rockets, but he has refused to blame that on his finger injury. Common sense would tell you, however, that it has very much been a factor.
Curry dislocated the middle finger on his left hand in Game 2 of the Western Conference semifinals. He then hit just 7-of-23 shots with his fingers taped together in Game 3, though he chose not to use that as an excuse. He has since been wearing a small splint on the finger, and Curry told Mark Medina of the Bay Area News Group that he's still making tweaks to find something that works.
"It's a lot of experimenting," Curry said. "A lot of it will hurt until I have time to rest. I'll continue to figure out how to make the ball feel comfortable in my hands."
Curry didn't specify how much rest he will need for the finger to improve, but the Warriors don't begin their Western Conference Finals series against the Portland Trail Blazers until Tuesday. That probably won't be enough time, as Curry admitted "it's going to hurt" going forward.
Warriors assistant coach Bruce Fraser said there is "no quick fix" for Curry's injury and that it has affected the two-time NBA MVP's shot.
Curry shot just 28 percent from three-point range against the Rockets, though he ended on a good note with a 33-point explosion in the second half of Game 6. With how long Kevin Durant is expected to be out due to his own injury, Curry needs to find a way to get as comfortable as possible over the next few days.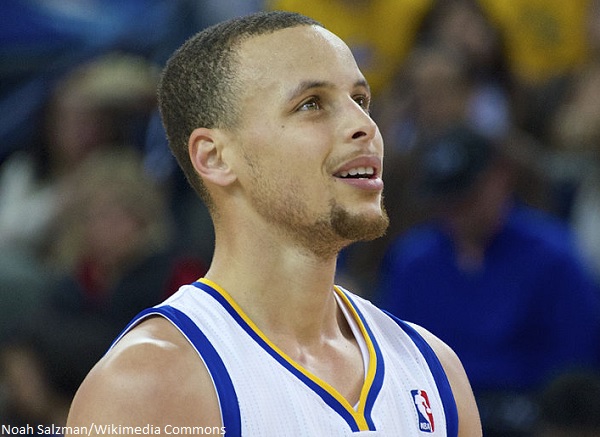 Stephen and Seth Curry are set to become the first brothers to ever face one another in an NBA conference finals series, but the more experienced of the two appears to be treating his baby bro like just another opponent.
Following the Portland Trail Blazers' thrilling win over the Denver Nuggets in Game 7 on Sunday, Seth Curry said he received a very simple text message from Steph.
Seth Curry says Steph texted him after the game today and said, "I'll see you Tuesday."

— Royce Young (@royceyoung) May 12, 2019
Seth is a bench player for Portland, so it goes without saying that Steph will make a bigger impact on the series. While it's not as if the two brothers are going to square off against one another the way Kevin Durant and LeBron James would, the storyline is still a great one.
Steph may not want to make a big deal out of facing Seth, but you know their parents are geeked about it. In fact, they have already come up with a system for picking which son to root for. This should be fun for the Curry family.
With the Portland Trail Blazers having come back from 17 points down to beat the Denver Nuggets on Sunday, Seth Curry and his older brother Stephen will now be facing each other in the Western Conference Finals. That could make rooting a bit awkward for their parents, but it sounds like the Curry family has already figured out a system.
After Portland's thrilling win, Sonya and Dell Curry told ESPN's Rachel Nichols that they are planning to flip a coin to decide which parent roots for which son. They will also choose their gear accordingly.
Seth & Steph Curry will be the first brothers to ever play each other in an NBA conference finals. Sonya & Dell Curry told me their plan is to literally flip a coin to split which kid to root for/which parent wears which team's gear.

— Rachel Nichols (@Rachel__Nichols) May 12, 2019
This is obviously an exciting time for the Curry family, as Steph and Seth will become the first brothers to ever face each other in a conference final.
Seth and Steph Curry will be the first brothers to play against each other in the same conference finals. (via @EliasSports) pic.twitter.com/Fmzs72ujEe

— ESPN (@espn) May 12, 2019
The Golden State Warriors actually consulted Sonya for advice on solving an issue Steph was having earlier this postseason, so Mrs. Curry may have to serve as a consultant for both teams in the Western Conference Finals. Personally, I think Sonya and Dell should be pulling for Seth. Steph is a three-time NBA champion and two time NBA MVP. What ever happened to sharing the wealth?
pixel2