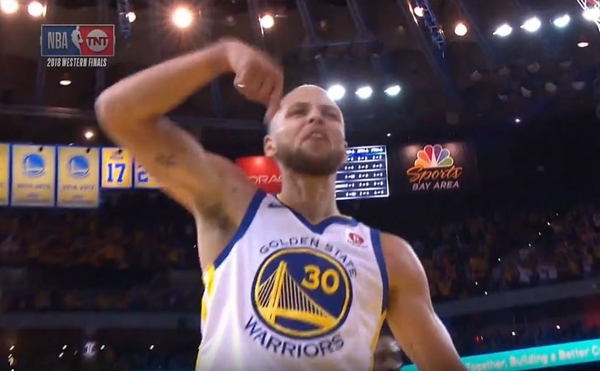 Steph Curry was tight-lipped after Saturday's playoff win regarding why he changed one of his shoes during the game.
Curry started Game 1 of the Golden State Warriors' playoff series against the Los Angeles Clippers wearing bright yellow shows. At some point late in the game he changed shoes and was wearing a mismatched pair. His left shoe remained yellow, but his right shoe was all black.
— Josh Miller (@miltrain) April 14, 2019
Curry was asked about the shoe change following the game by ABC's Lisa Salters but offered very little in response.
"I'm going to keep that to myself," he said. "It looks good though."
Let the speculation begin. Curry sprained his right ankle prior to the end of the regular season, and that's the shoe he changed.
His ankle still giving him trouble will likely be a popular theory. Since it was brought up postgame, we can probably expect there to be further digging and details released in the coming days.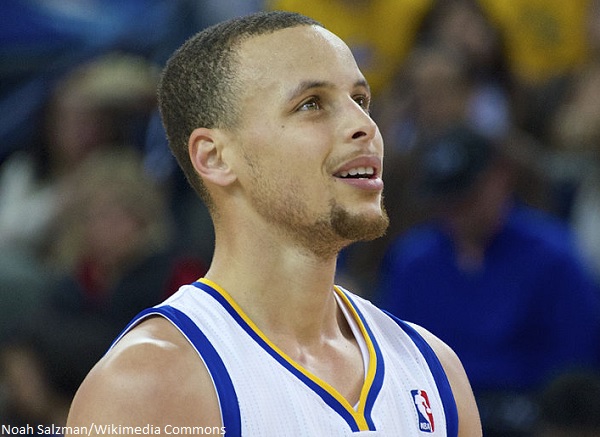 Los Angeles Clippers guard Patrick Beverley is known as an agitator on defense, and he'll be tasked with dealing with Stephen Curry when the Golden State Warriors take them on in the first round of the NBA playoffs.
Curry's strategy for dealing with this is a simple one. He wants to ignore the antics and play basketball.
Steph Curry on handling Patrick Beverley's antics: "Play basketball." pic.twitter.com/ZzBmPAyftP

— Mark Medina (@MarkG_Medina) April 12, 2019
Beverley can definitely annoy fans and opponents. Curry doesn't seem to be particularly rattled by the prospect of facing him, though. He can shoot from anywhere, and the reality is, even if Curry is bottled up, the Warriors can hurt the Clippers in so many different ways it may not even end up mattering.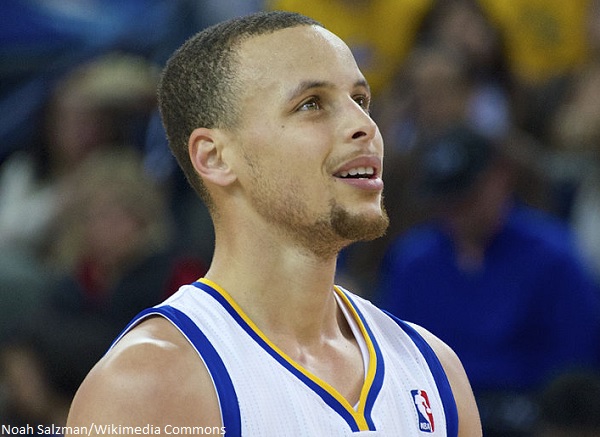 Steve Kerr on Wednesday brushed aside any concern over Steph Curry's injury status.
Curry left Tuesday's win at New Orleans after twisting his ankle in the first quarter and did not return.
A day later, Kerr said Curry's ankle is fine and there are no concerns.
Steve Kerr said Steph Curry's ankle is fine. Kerr said no concerns on that front

— Mark Medina (@MarkG_Medina) April 10, 2019
The Golden State Warriors close out the regular season at Memphis and are resting many of their players for the game. They will enter the postseason as the No. 1 seed in the Western Conference and should be at full strength when the playoffs begin.
The Golden State Warriors only have two games left in the regular season and probably only wanted to make sure they escaped both healthy. Unfortunately that did not happen.
Steph Curry left Tuesday night's game at New Orleans in the first quarter after twisting his right ankle:
Steph went back to the locker room after rolling his right ankle. pic.twitter.com/3BH4NlNDjo

— Warriors on NBCS (@NBCSWarriors) April 10, 2019
Curry tried to play through it at first but later asked out of the game and went to the locker room.
Curry has sprained his ankle multiple times this season and has dealt with ankle injuries throughout his career, to the point that it's almost a chronic issue for him. He had five points in nine minutes before exiting the game. The two-time NBA MVP is averaging 27.6 points per game this season.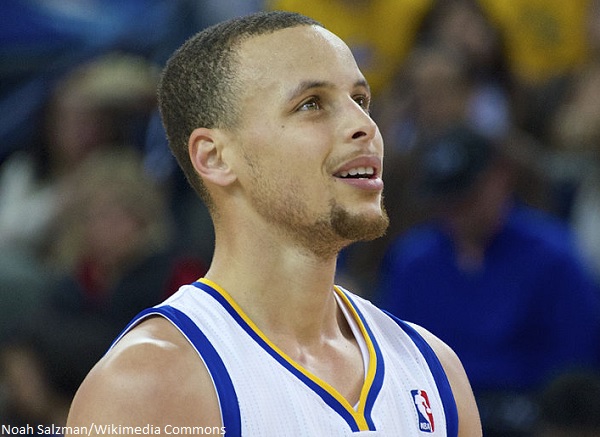 The Golden State Warriors' move to Chase Center in San Francisco next year is anticipated by many, though it will present some complications.
The Warriors' current home at Oracle Arena in Oakland is more accessible for many than Chase Center, which will be located in the Mission Bay neighborhood of San Francisco, where there is more traffic and congestion. Stephen Curry and his family live in the East Bay, closer to Oracle Arena, so he's wondering what the best way to travel to games will be.
During an episode of "5 Minutes from Home with Stephen Curry," Daveed Diggs asked Curry how he would get to future games.
"That's what I'm trying to figure out. Our family's rooted in the East Bay. The commute on the bridge … I may have to pull a Kobe," Curry said.
"Pull a Kobe" is a reference to Kobe Bryant, who used to take a helicopter to Lakers games to avoid the traffic.
Curry may have been joking, but it seems like he may consider the idea.
As for moving away from Oracle, Curry said, "it's bittersweet for sure."
H/T SFGATE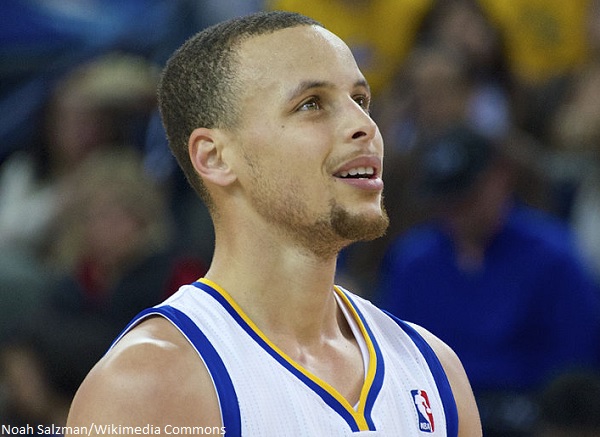 Stephen Curry revealed in an interview this week that he recently began wearing contact lenses to correct a vision problem he has had for a long time, and you have to wonder if the Golden State Warriors star regrets not keeping that to himself.
On Wednesday, Marcus Thompson III of The Athletic published an exchange he had with Curry about the former NBA MVP's eyesight. Curry was asked how he was able to break out of his three-point shooting slump following the All-Star break, and he said it was because he started wearing contacts. Thompson joked that he must have been blind before, and Curry went along with it.
"It's exactly that," Curry said. "It's like the whole world has opened up."
Curry apparently didn't expect people to make such a big deal out of his corrected vision, because he seemed downright baffled that he was bombarded with questions about it on Friday. He tried to downplay it as much as he could and said it is no different from any of the other millions of people in the world who aren't blessed with 20-20 vision.
Stephen Curry is very amused about the questions about his new contact lenses pic.twitter.com/Zb4lo2fI0c

— Mark Medina (@MarkG_Medina) April 4, 2019
Curry must have briefly forgot what life is like in the NBA in 2019. A seemingly minor detail about his life can turn into a major news story in the blink of an eye (see what I did there?), and that's exactly what happened. If he doesn't want his future eye appointments trending on Twitter, he should probably refrain from divulging any information about them.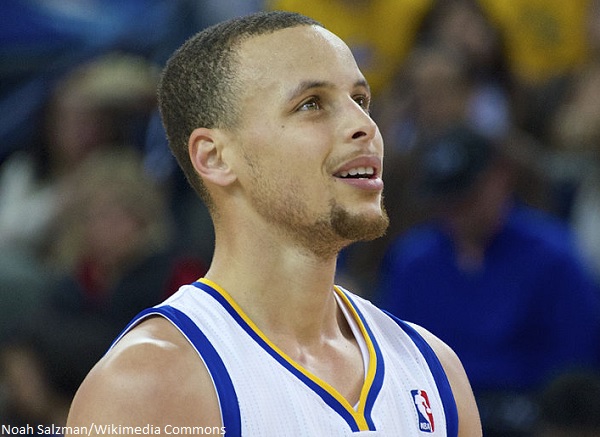 The Golden State Warriors were disgusted with the officiating in their overtime loss to the Minnesota Timberwolves on Friday night, and the way certain players aired their grievances has cost them a lot of money.
On Tuesday, the NBA announced that Draymond Green, Stephen Curry and Kevin Durant have all been fined for remarks they made about officials. Each was fined a different amount, with Draymond Green being hit the hardest for taking his criticism to social media.
The NBA has fined three Golden State Warriors: Draymond Green, $35,000 for social media comments on officiating; Stephen Curry, $25,000 for statements on officiating; and Kevin Durant, $15,000 for criticism of officiating.

— Shams Charania (@ShamsCharania) April 2, 2019
It's somewhat surprising that Curry didn't face the steepest fine, as he openly taunted an official after making a three-pointer to tie the game late in regulation. The refs called a petty foul on Durant on the ensuing possession, and both he and Curry were critical of the call following the loss.
Green, who was assessed his 15th technical foul of the season in the game, sent a couple of cryptic tweets after the game that appeared to connect referee Marat Kogut, who made the call on Durant, to disgraced former NBA official Tim Donaghy.
TD

— Draymond Green (@Money23Green) March 30, 2019
MK

— Draymond Green (@Money23Green) March 30, 2019
Even if Green tried to pretend his tweets didn't mean what we all knew they did, the NBA obviously didn't believe him.
pixel2