Steph Curry committed an absolutely embarrassing play at the end of the Golden State Warriors' Game 3 loss to the Houston Rockets in the Western Conference semifinals on Saturday night.
Curry's Warriors were down 126-121 in overtime with about 26 seconds left following a James Harden floater. Curry got the ball and dribbled up the court and had a clear path for a dunk that would have made it a 3-point game. There was just one problem — he got stuffed by the rim.
OH NO CURRY pic.twitter.com/i8fqsPZSdh

— Dime (@DimeUPROXX) May 5, 2019
After Curry's miss, the Warriors declined to foul and instead let the clock run out on a 5-point loss.
The blown dunk was a fitting end to an awful performance from Curry. He went 7/23 for 17 points in the defeat.
Game 4 will be on Monday in Houston with the Warriors leading 2-1 in the series.
Steph Curry exited Game 2 of the Western Conference semifinals between his Golden State Warriors and the Houston Rockets in the first quarter after suffering a finger injury on Tuesday night.
Fewer than four minutes into the game, Curry walked off the court grabbing his left hand as the game went to a break. A close-up showed one of the fingers on his left hand bent awkwardly.
Curry's finger doesn't look great pic.twitter.com/8FQlXHw6H7

— Dime (@DimeUPROXX) May 1, 2019
Curry's finger does not look great pic.twitter.com/2omcEHBVZR

— CJ Fogler (@cjzero) May 1, 2019
Curry's injury was later reported to be a dislocated left middle finger.
Curry may have gotten hurt when he tried to intercept a pass in a steal attempt just prior to leaving the court. He appeared jammed his hand swiping at Clint Capela. He had his finger taped up and was ready to check back into the game about three minutes after sustaining the injury.
Curry had 18 points in the Warriors' Game 1 win on Sunday.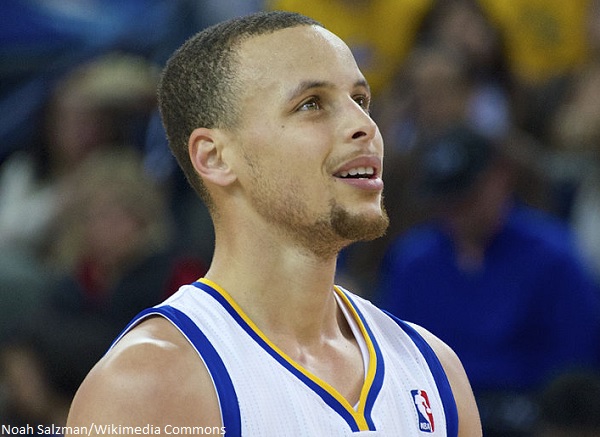 The Golden State Warriors mean business when it comes to cutting down on Stephen Curry's fouls this postseason.
After the defending champs won Game 1 of their second-round series against the Houston Rockets on Sunday, head coach Steve Kerr spoke on Curry, who picked up five personal fouls in the contest to go with his 18 points.
"When we were in L.A. and he picked up his fourth foul, I asked him, 'Steph, where's your mom?'" said Kerr, per Rusty Simmons of the San Francisco Chronicle. "She was about 10 rows behind the bench. I looked up and made eye contact with Sonya and said, 'Tell him not to foul anymore.'
"If his mom can't get through to him, I'm definitely not going to be able to," Kerr continued. "Maybe I'll try Dell this time, try his dad."
The two-time MVP Curry has gotten tagged for a whopping 26 fouls through the first seven games of this year's playoffs, including five contests now with four fouls or more. This comes after a regular season where he picked up four or more fouls in just 17 of his 69 appearances.
Curry already got a scolding from his mother for a different reason during last year's playoffs, and she may need to roll up her sleeves again this year for the Warriors' sake.
Steph Curry had another ankle injury scare, but it does not appear to be too serious.
Curry rolled his right ankle stepping on Landry Shamet's foot late in the first quarter of Game 6 between the Golden State Warriors and LA Clippers on Friday night.
Uh oh. Steph Curry rolled his right ankle pic.twitter.com/LL1lbV44SF

— Drew Shiller (@DrewShiller) April 27, 2019
Ouch, Steph pic.twitter.com/bRzrZ6NfD7

— CJ Fogler (@cjzero) April 27, 2019
Curry went to the locker room but returned to the bench and then resumed playing. He showed some signs of being affected, which was noted by the ESPN announcing team in the third quarter.
Any time Curry rolls his ankle it becomes a concern for the Warriors. He has been limited by ankle injuries throughout his career, including during this regular season. He also rolled his right ankle on April 9 but did not seem bothered by it when the series with the Clippers began.
With the Houston Rockets looming in the second round, Golden State will want to be at full strength.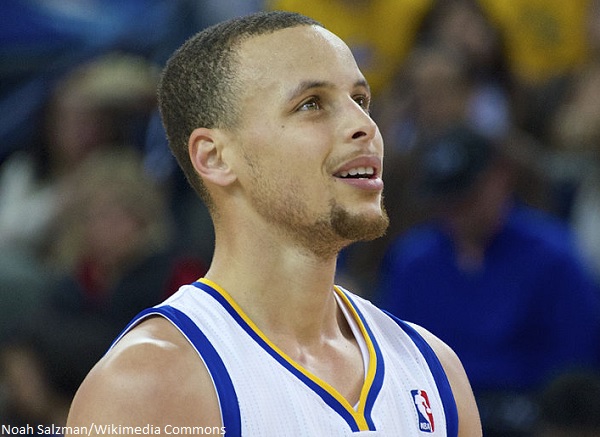 Stephen Curry was one of many star athletes who were blown away by Tiger Woods reclaiming his place at the top of the golf world on Sunday, but you have to wonder if the Golden State Warriors star regrets the way he celebrated Tiger's big day at the Masters.
After Woods won his fifth green jacket, Curry congratulated him and labeled it the "greatest comeback story in sports."
Greatest comeback story in sports! Congrats @TigerWoods Let me hold one of those 5 jackets one time!

— Stephen Curry (@StephenCurry30) April 14, 2019
As many of you know, there was another incredible sports comeback on Monday night. Curry and the Warriors were on the losing end of it, as the Los Angeles Clippers somehow came back to beat them after trailing by 31 in the third quarter.
The comeback by the Clippers was the largest in NBA playoff history, and many are calling it one of the greatest comebacks of all time since it came against the best team in the league on the road. The reactions we saw on social media were rivaled only by the way Twitter was set ablaze by Tiger on Sunday, which is why Curry's tweet was so ironic.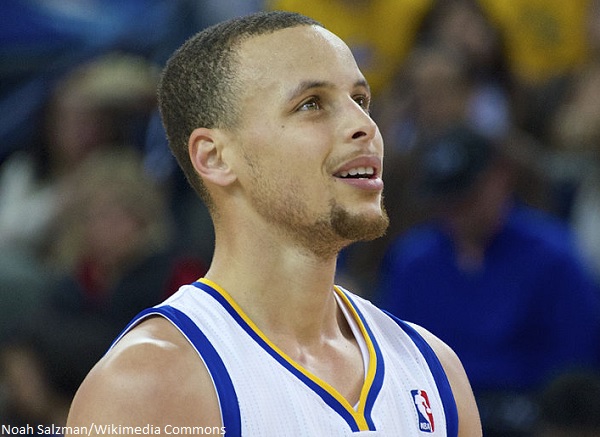 The Golden State Warriors began their quest for a third straight championship with a convincing win over the Los Angeles Clippers on Saturday night, and Stephen Curry was by far the best player on the floor. Doc Rivers wants to do something about that going forward, and the Clippers coach thinks it will require a significant adjustment.
After Curry scored 38 points and converted 8-of-12 three-pointers in Golden State's 121-104 win, Rivers said the Clippers' coaching staff has to come up with a different plan to defend the two-time NBA MVP.
Doc Rivers: "Curry has destroyed us all year. He really has. As a coaching staff, we have to try doing something different." Went on to call Curry one of the most underrated players in the NBA

— Connor Letourneau (@Con_Chron) April 14, 2019
In three regular-season games against the Clippers, Curry's scoring output was as follows: 42, 28 and 27. He had far too many open looks in Game 1, which is why he torched L.A. and the Warriors cruised to an easy win. Rivers is right that it needs to stop, otherwise Golden State is going to make quick work of the Clippers.
Curry had a wardrobe change during Saturday night's game that made it seem like his ankle could still be bothering him, but the box score indicates otherwise. Finding a way to contain him needs to be LA's top priority, though the Warriors can obviously beat you a number of ways. That's what makes them so dangerous.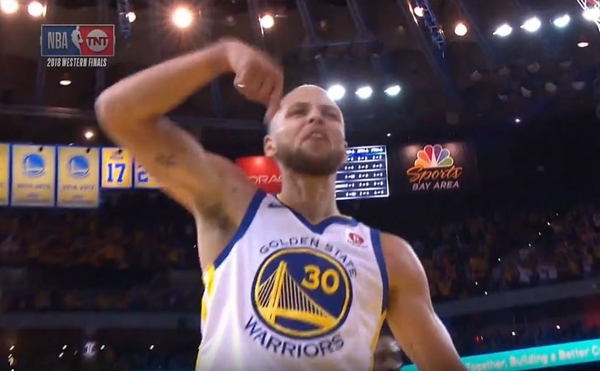 Steph Curry was tight-lipped after Saturday's playoff win regarding why he changed one of his shoes during the game.
Curry started Game 1 of the Golden State Warriors' playoff series against the Los Angeles Clippers wearing bright yellow shows. At some point late in the game he changed shoes and was wearing a mismatched pair. His left shoe remained yellow, but his right shoe was all black.
— Josh Miller (@miltrain) April 14, 2019
Curry was asked about the shoe change following the game by ABC's Lisa Salters but offered very little in response.
"I'm going to keep that to myself," he said. "It looks good though."
Let the speculation begin. Curry sprained his right ankle prior to the end of the regular season, and that's the shoe he changed.
His ankle still giving him trouble will likely be a popular theory. Since it was brought up postgame, we can probably expect there to be further digging and details released in the coming days.
pixel2