Kevin Grady Drives Drunk, Sleeps at Wheel, Can't Spell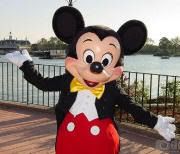 This is easily one of my favorite stories of the year. Normally I take a pretty harsh stance on DUIs, but I think I can overlook Kevin Grady's drunk driving charge in the interest of impregnable humor. Deadspin shared Grady's comedic story, and boy, is this a good one:
Grady was given a breathalyzer test, which showed a blood-alcohol level of 0.281 — more than three times Michigan's standard for drunken driving.
…
The officer also wrote that Grady was off-balance and unable to recite the alphabet, with Thompson quoting Grady as saying "O, R, S, J, L, P." Thompson said he asked for a number between 12 and 14, and Grady answered "15." And when asked whether Mickey Mouse is a dog or a cat, he answered "dog."
Now aside from it being ridiculously funny, you might be asking yourself what it has to do with sports. Well apparently Grady's Rich Rodriguez's responsibility as a football player at Michigan — not that it really matters. Asked if Mickey Mouse was a dog or a cat he answered dog? I thought the answer was built into the question? Easily the best story of the year. Easily.