As someone who actually watches tennis (please reserve your laughs for another time), I've been onto Ana Ivanovic for quite some time. Translation, she's been the wallpaper of my computer for the past eight months. Back on Valentine's Day, I proclaimed that Ana Ivanovic was probably hotter than Maria Sharapova. Now, combining Ivanovic's win over Sharapova in the French Open semis, with Maria's disgusting on-court demeanor (she behaves like a five-year-old brat), I'm here to say that Ivanovic is definitely more attractive than Sharapova, no question. (more pics after the jump)
According to Ana's bio, she's 19, turning 20 in November. She's from Belgrade, Serbia, but speaks some good English. Ana's officially listed at 6'1″ 159 (makes for some good genes). She sometimes plays backgammon and sudoku in the locker room to prep for matches (it soothes the mind). She's also won three tournaments (Kournikova who?).
It's also nice to see Ana getting her due from some heavyweights like SPORTSbyBROOKS, With Leather and AOL FanHouse. She deserves it. Especially if she keeps up her winning. No matter to me; I'll still love her either way.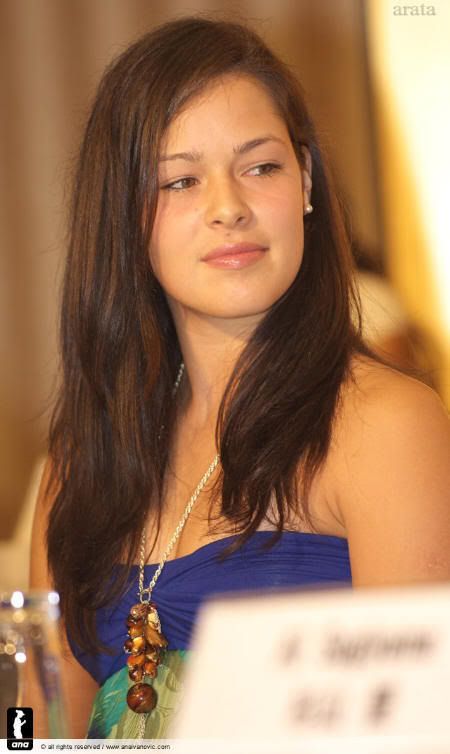 Google+