Your Friendly Reminder Not to Look Up Kiddie Porn on Your Work Computer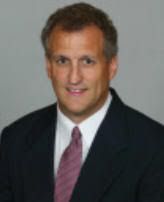 I'm going to go out on a limb here and guess that most of you aren't into kiddie porn. I'm going to go out on another limb and guess that most of you know better than to surf for and store such deranged material on your work computer. This is along the same lines of advice I gave you recently about not sharing an email account with your wife, you know, so that when a hot chick emails you, your wife doesn't intercept it. Well, allow me to remind you that if you're a pedderasser into kiddie porn, don't look it up at work. Former Miami Hurricanes football sports information director (the man to whom we all directed our interview requests for Hurricanes football, myself included), Rick Korch, learned this lesson the hard way. From CBS in Miami via Sports by Brooks:
According to the Coral Gables Police Department, school officials contacted them after a UM computer technician found the pornography of Korch's computer when he brought it in for repairs. Alberto Perez reportedly told investigators after he reformatted the hard drive on February 12th, he found an explicit video file involving what appeared to be a "prepubescent girl."

He also found other images of "scantily clad" girls that appeared between the ages of 10 and 15 years. Another technician reportedly found sexually explicit photos of children stored in a folder called "Season Recaps."

On February 25th, Coral Gables detectives searched Korch's office and removed hundreds of CDs and DVDs, floppy disks, more than two dozen video tapes and other computers.
Once again in LA, this is Larry Brown from Larry Brown Sports reminding all of you out there that if you must surf for kiddie porn, do it at home, not work. Thank you.
Actually, it's quite disturbing to think this is the dude who was handling all our media requests. And I don't care what he comes up with as an excuse — there's no way to get around this. Gross.