Bowen Wallace of Tilden Wins $278K on Kentucky Derby Superfecta Ticket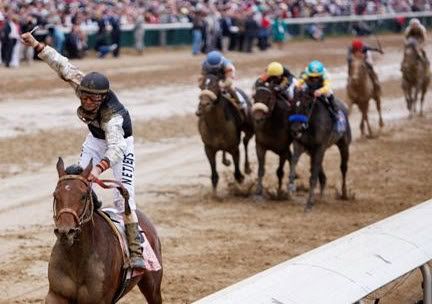 When you see that a horse with odds of 50:1 wins the Kentucky Derby, your (or at least my) reaction was to wonder who's holding that winning ticket. While a $10 investment would have netted you a comfortable $500 profit, nothing compares to what Bowen Wallace of Tilden, Texas got from picking the ponies properly on Saturday.
The 41-year-old Tilden resident won $278,503.20 on a $1 superfecta ticket for the 135th Derby, which was simulcast live at Retama Park.

He won by correctly picking the top four finishers. The winner was Mine That Bird, a 50-1 long shot. Wallace's winning ticket was a five-horse superfecta box, which cost him $120. He says he took home $209,000, after taxes were taken out at the track.
According to the San Antonio Express-News, there were 23 outstanding winning $1 superfecta tickets. Dizzamn. That's some serious cash. Remember though, when an underdog (underhorse?) wins like that, all that money coming in on the favorites gets flushed down the drain. Wallace says jockey Calvin Borel was a major factor influencing where he bet his money. On Saturday we sure found out why.
(via Ben Maller)