Why you Shouldn't Share an Email Account with the Wife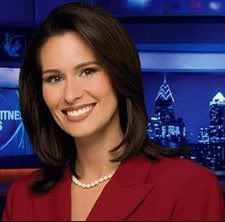 Aside from the fact that she then receives the dirty little emails…she also gets to receive….your dirty little emails. Someone please pass this along to Rich Eisen who shared his email address with his wife and missed out on some hot action. Check it out, Philly TV reporter Alycia Lane sent over some suggestive photos to Rich Eisen in an email along with the message that she'd be in LA sometime soon and would love to meet up with him. Only problem, wife Suzy Shuster got her intercept on:
A seething Shuster wrote: "Boy, do you look amazing in a bikini . . . congrats! Whatever you're doing, (Pilates? yoga?) keep doing it – it's working for you. Anyway, sorry but those seven e-mails you sent to my husband, Rich, well, oops, they came to the e-mail address we both use from time to time, but no worries, I'll forward the beach shots as well as the ones of you dancing with your friends on to his main address. Do you have it?"

She then provides her hubby's private e-mail, "since you surely are trying so hard to get his attention. I mean, what better way to get a guy's attention than with skin! Best – Suzy Shuster Eisen"
Man, so you telling me Rich didn't even get to check out the pics? Well that sucks. Men, another reason to make sure you have a separate email account from the wife. And if you're sharing an account with her, it's probably time to start picking out your own clothes too.
Thanks to WBRS Sports Blog and Ballhype for the story