Joe Nathan Took an Unnecessary Risk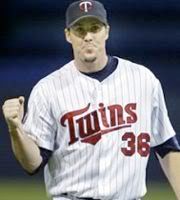 It's what Spring Training is all about.  Players testing out their arms and legs to make sure they are in their very best shape for the upcoming season. But for Minnesota Twins closer Joe Nathan, his season got shut down before it ever really got started.
Back on March 6th, Nathan left a spring training game early due to tightness in his right elbow. Sadly, that was the beginning of the end for the stellar closer.  Though Nathan was told by doctors to expect some problems following his minor surgery in October, the news was much worse. It turned out that Nathan had a torn ligament in his right elbow and would most likely need Tommy John surgery. This past weekend, Nathan and the Twins were looking for a miracle and had him try to throw again. The results were no different and he now will have surgery.
What I want to know is for a player like Nathan, why take the risk of injuring that elbow even more? Miracles are rare — very rare — and attempting to use that elbow in my opinion was just plain stupid; it was already injured. Doctors had already determined that he was going to need the Tommy John surgery. What made them think that playing catch a week later would have healed the tendons? The risk wasn't worth it because Nathan could have made it much, much worse.
It's a hard fact to face that you won't be able to play in the brand new stadium with the team considered the A.L. Central favorite and committed to winning, but it happens. Regardless Nathan's season is closed down. And I'm sure all the teams (besides the Twins) in the A.L. Central are happy to announce "He Gone."
Sources:
Nathan leaves with tightness in Elbow [MLB.com]
Minnesota Twins Lose Joe Nathan For the Season [Bleacher Report]