Lakers Have a Good Game Plan for Celtics: Revenge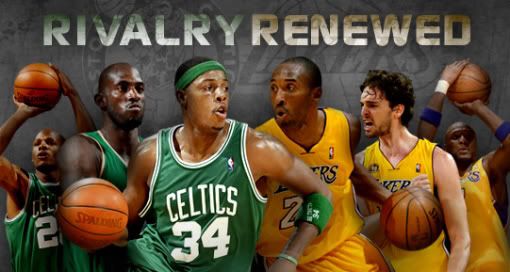 No one likes to lose. There isn't a feeling that is quite as horrible as losing. You can't forget losing — it stays with you. You wait for that chance to get your revenge and do everything in your power to make that happen. Well, the basketball gods have heard the wishes of Kobe Bryant and the Los Angeles Lakers — they are going to get their chance at revenge against the Boston Celtics in the NBA Finals.
The last time the Lakers and Celtics met in the NBA Finals was two years ago. Celtics fans made it hard for the Lakers to forget that they had lost. As the team sat on its bus, Celtics fans started shaking it and throwing rocks at it. There's no question the rowdy Celtics fans are on the minds of the Lakers — just look at what Lamar Odom said:
"It's a little more hostile in Boston. I don't know how my wife [Khloe Kardashian] is going to be able to sit in the crowd."
Now if that's not good enough motivation for revenge, then I don't know else is. The Lakers have what it takes to come out of this series victorious. Plus, they want to avoid the following:
1. Being embarrassed like they were two years ago.
2. Having to wait another two years to get revenge.
3. Being intimidated by the hostile Boston atmosphere.
It's going to be a really good series; Lakers-Celtics match-ups always are. I've said it before — there's nothing better than a good ole fashion rivalry game in any sport. And you can't get much better than seeing two teams that have a very intense rivalry meet each other in the playoffs.
Sources:
Lakers Have Long Memory of Celtics [Yahoo! Sports]