Ocho Cinco Shops at Best Buy at 5am on Black Friday
Even if Chad Ocho Cinco's making millions, you can bet for sure that the money hasn't gone to his head. How else do you explain this photo?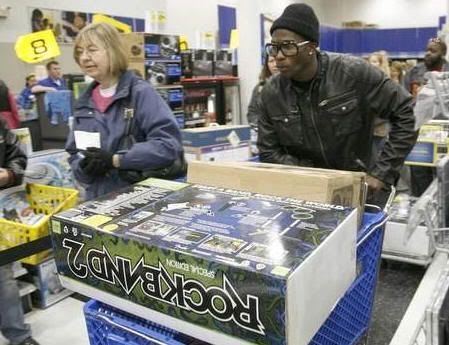 Well, I guess you can't accuse the guy of being lazy. Funny thing is, he was trying to buy a present for Marvin Lewis, he said. I'm sure Guitar Hero is right on the top of Lewis' list. And I always knew that Ocho Cinco and Ron Artest were on the same level mentally, considering Artest tried to work at Best Buy while he was with the Bulls for the employee discount. This Ocho Cinco guy is a riot.