Alright, So Who Isn't A-Rod Dating?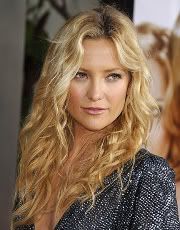 I'm really starting to wonder a few things here. For one, how the heck is A-Rod going to play this season with all the freaking off-field distractions he has. Two, how is A-Rod liking New York now that he has the paparazzi all over him. And lastly, since breaking up with his wife and moving onto Madonna, who hasn't A-Rod been rumored to date? The man bangs a bunch of call girls you've never heard of and he's also being spotted next to every celebrity. First Madonna, then Donna Karan on New Years, and now … Kate Hudson:
NOW that Madonna isn't as interested in him anymore, Yankee slugger Alex Rodriguez is playing the famous-faces field. He got hit on in Parrot Cay over New Year's by Donna Karan, and last week he took Kate Hudson (above) out on a date. Our spy says they had a three-hour meal at the Lure Fishbar with friends and were very cozy. Later, A-Rod went with Hudson to the Rose Bar, where they met up with her friend Ron Burkle. Hudson, currently starring in "Bride Wars," has been single since Lance Armstrong dumped her. Said her rep: "Kate was at Lure with a group of 10 people."
That he and Madonna are no longer an item is news to me. And Kate Hudson? I've said it a thousand times before, Rodriguez can do so much better. All I know is that if I were in a fantasy league this season, I wouldn't have A-Rod on my draft list. How do you expect a guy to hit when he's got all kinds of people following his every move, privately or publicly? And didn't he get a new P.R. team? Aren't they supposed to be helping matters and keeping him out of the papers?