Stephen Curry suggests that LeBron James should not rush back from groin injury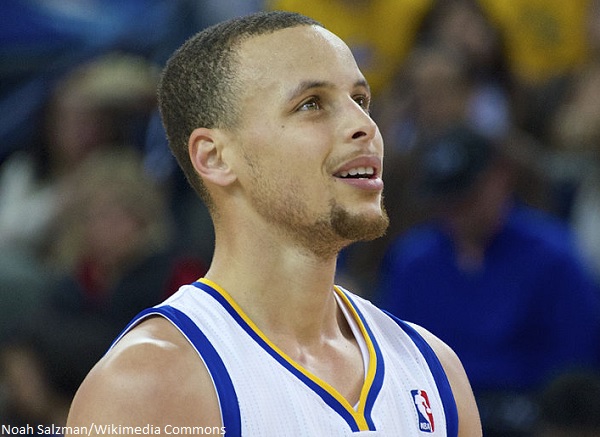 Stephen Curry knows what it is like to be a superstar player dealing with a groin injury, and now he appears to be offering some advice to LeBron James in the wake of his.
Curry, who missed 11 games earlier this season with a groin strain, spoke after Tuesday's Christmas loss to the Los Angeles Lakers on the injury to The King.
"You got to take those first four or five days, that was what my experience was, to make sure you don't do any more damage," said the Golden State Warriors star, per The Undefeated's Marc J. Spears. "You have to let the healing process start. That is one you can't really rush. That is how I felt because it was such a delicate area.
"The biggest frustration is that you get to a point where you are pain-free but you still have to be a little bit more cautious," Curry went on. "I don't know the severity [of LeBron's injury], but becoming pain-free is just one step. And then you have to ramp up your load on the court to make sure everything you do won't set you back. That is the one thing that you can't afford with that injury, is to keep reinjuring it."
James' MRI on the groin did come back clean, and he tweeted a sigh of relief shortly thereafter. Regardless though, he is not travelling with the Lakers for Thursday's game against the Kings in Sacramento and could still be looking at a multi-game absence.
Curry (6-foot-3 and 190 pounds) and James (6-foot-8, 250 pounds) obviously have different body types, and the former probably relies more on speed and mobility than the latter at this point. But it still makes sense for James to take the advice of his fellow MVP into account, especially when dealing with such a sensitive area that has a very real risk of re-injury.