Ayesha Curry had some jokes on Instagram about the alleged nude photo leak involving her husband Steph Curry.
On Friday, alleged nude photos of Steph Curry leaked online. Curry's agent told one media outlet that the photos were not of the two-time NBA MVP.
Ayesha decided to joke about the whole matter with some allusions to it via Instagram. She made eggplant parmesan for dinner (according to Page Six) and used an eggplant emoji as well.
Ayesha curry getting in on the jokes too pic.twitter.com/niStDwawjr

— dante (@GrindfatherSZN) December 20, 2019
The eggplant emoji is used by many in reference to a certain male sex organ.
Whether or not the photos are real, the Currys are doing a good job of brushing the matter aside.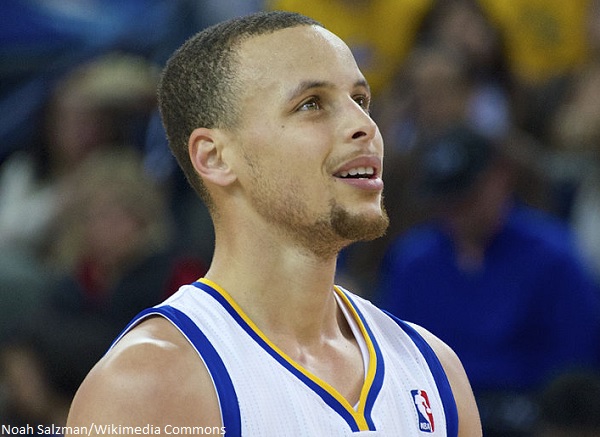 A series of photos that claimed to show Stephen Curry nude were leaked on Friday morning, but it would appear the Golden State Warriors star is denying that they are authentic.
A Warriors source told Connor Letourneau of the San Francisco Chronicle that the photos leaked on Twitter are "of course" not of Curry. Alex Raskin of The Daily Mail also says he was told by Curry's agent that Curry is not the person in the pictures.
The supposed nude pic of Stephen Curry is 'absolutely' not him, his agent has told me. #GSW @Warriors

— Alex Raskin (@RaskinDailyMail) December 20, 2019
Curry has yet to address the situation.
Many athletes and celebrities have had nude photos leaked, as storage software like iCloud has seemingly assisted Hackers in being able to obtain sensitive information. Curry's wife, Ayesha, even expressed concern recently about sensitive photos leaking because of what she and Steph have shared with one another.
Celebrities having intimate photos that they intended to remain private leaked online has become an epidemic in recent years, and Golden State Warriors star Stephen Curry appears to be the latest victim.
At some point early Friday morning, photos that allege to show Curry nude began circulating on social media. It is unclear where the photos originated, and Curry had commented on the situation as of the time this post was written.
Sharing nude photos of a person online without their consent is illegal, and the state of California has strict laws in place prohibiting it. As USA Today notes, Penal Code Section 647(j)(4) says it is illegal to "[distribute] the images, where the victim is identifiable; with the intent to cause serious emotional distress to the victim; and the victim actually suffered such distress." The crime is punishable with up to six months in jail and a fine of $1,000.
Unfortunately, there are many ways for hackers to get their hands on personal information these days. When the photos began circulating, many fans immediately thought of how Steph's wife Ayesha said in an interview that she is afraid of Steph's phone being hacked because he has "spicy" photos on it.
Correction: A previous version of this post stated that nude photos of both Stephen and Ayesha had been leaked online. Only photos that appeared to show Steph were leaked.
Michael Jordan made headlines recently when he said Stephen Curry has not earned a spot in the Basketball Hall of Fame with his current body of work, and the Golden State Warriors star obviously took note.
During a recent interview with the "Full Size Run" show for sneaker magazine Sole Collector, Curry was asked if he has ever autographed a pair of shoes and sent them to a hater. The two-time NBA MVP said he has not done that yet, but he joked that he "might have to send some to MJ."
"You ever send shoes to any of your haters?"

Steph: "I might have to send them to MJ"

( @SoleCollector ) pic.twitter.com/hhHHFgTYde

— NBA Central (@TheNBACentral) November 11, 2019
Jordan has said in the past that the four teammates he would take if he could form his ideal starting five would be Magic Johnson, Hakeem Olajuwon, James Worthy and Scottie Pippen. He was asked during an appearance on "Today" recently if that still stands, and NBC's Craig Melvin brought up Curry. Jordan called Curry a "great player" but said he is not a Hall of Famer just yet.
While the opinion of arguably the greatest NBA player of all time is certainly noteworthy, most people disagree with Jordan. Curry has already won three championships, made six All-Star teams and been named league MVP twice. He's also the greatest shooter in basketball history and has revolutionized the way the game is played. He would not have to play another minute to earn a spot in the Hall of Fame.
Of course, Jordan has a history of trying to knock great players down a peg. That could be his way of trying to motivate them, or it might be a means of preserving his own legacy against any potential threat to the throne.
Steph Curry spoke with the media on Monday night and shared some updates on his status.
Curry said he expects to return to this season and mentioned the "early spring" as when he thinks he might be back. He also said that surgery was required for his broken hand and that his return will depend on how rehab goes.
Here's Steph Curry discussing when he plans to return and the complicated nature of his hand injury pic.twitter.com/bblfAirs10

— Anthony Slater (@anthonyVslater) November 12, 2019
Curry already underwent one operation on his hand and will undergo a second next month to have the pins removed. He says that will cause swelling and a longer recovery.
Curry's comments came days after a report on Friday said the two-time NBA MVP would miss the entire season.
The 31-year-old suffered a broken hand during a fall against the Phoenix Suns on October 30. The Warriors entered play on Monday night with a 2-8 record.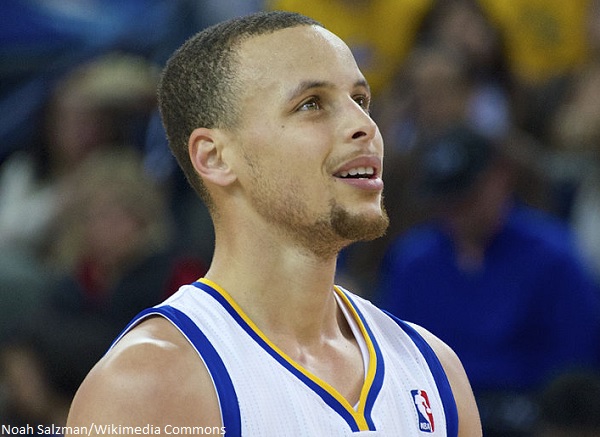 The Golden State Warriors say any talk of Stephen Curry being out for the remainder of the 2019-20 season is not based in fact.
In a feature he published on the Warriors' demise Thursday, Bleacher Report's Ric Bucher said he was told by a source that Curry's left hand fracture was "worse than initially thought" and will likely keep the two-time NBA MVP out for the remainder of the year. A short time after, Connor Letourneau of the San Francisco Chronicle was told by a Golden State source that Bucher's report is false and that the fracture was no worse than anticipated.
"That's complete hogwash," Letourneau was told. "Like we've said, he's going to get re-evaluated in three months, and we'll go from there. There's no reason to believe right now that he can't play this season."
Bucher later clarified his report. An update to the Bleacher Report story said Curry's recovery timeline of at least three months is longer than the "standard six weeks for a broken bone" and Curry is unlikely to play again this season because the Warriors will probably be out of contention.
A clarification from my story today citing a source saying Steph Curry is likely to miss the remainder of the season: while the injury was worse than originally thought, he wouldn't play again this season because there's no competitive reason. Story is being updated.

— Ric Bucher (@RicBucher) November 8, 2019
The Warriors are 2-6, and things could get really ugly for them with both Curry and Klay Thompson out and Kevin Durant having departed in free agency. Curry is going to be re-evaluated in three months, and Golden State could decide there's no sense having him play. That does not, however, mean he will not be healthy enough after three months.
Stephen Curry underwent surgery to repair a broken left hand a week ago and is expected to miss at least three months, but it sounds like that would now be the best-case scenario for the two-time NBA MVP.
A Golden State Warriors source told Bleacher Report's Ric Bucher that Curry's hand injury is "worse than initially thought" and will likely cost him the entire 2019-20 season. With Klay Thompson not expected to play this season due to a torn ACL he suffered in the NBA Finals, the Warriors may have no incentive put Curry back on the floor by the time he is fully healthy.
Curry is going to be re-evaluated at the beginning of February, and there's a good chance Golden State will be out of contention at that point. They are off to a 2-6 start and have virtually no star power remaining outside of Draymond Green and — if you want to count him — D'Angelo Russell.
Between Kevin Durant's departure and the injuries to Thompson and Curry, things unraveled for the Warriors in unprecedented fashion. It looked like they were positioned to dominate the Western Conference for years to come with a new arena and an ownership group that was willing to ignore the luxury tax to keep its core together, but all of that changed in a hurry. While it is possible that one bit of bad fortune could have been prevented, injuries are simply bad luck. The Warriors have had nothing but bad luck since the Finals last year.
pixel2