Letters to Raoul Duke – On Spring Training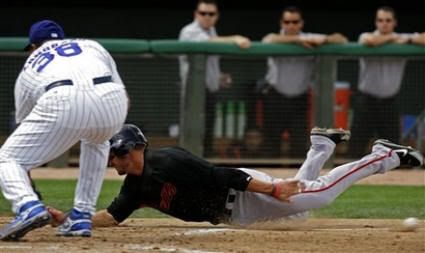 Duke –
Let's put this one to bed. I know you love the professional football, but when it comes to pre-season play, nothing beats baseball. I'm more entertained right now by an 4-1 Philly/Bravos piefight in the grapefruit league than I am by any middling October crapfest between Miami and Jacksonville, let alone the ghastly pre-season drivel for which the NFL charges its sap fans.
These boys are pulling no punches, which is admirableconsider they will now be bringing this kind of intensity to the yard daily (save for like 3 days in july) until October. I don't think the cumulative effort in my life adds up to the mental workload required to play one year of big league ball….dude, just caught a sweet assist from left-center field to nail a would-be Bravo run at the plate. NBA bench guys don't even play this that hard until May.
Sweet, sweet hardball; so good to see you again.
GP