Phillies Need to Stop Screwing Around, Pull Trigger on Roy Halladay Already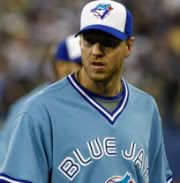 When it comes to evaluating mid-season trades, I like to examine things on a case-by-case basis. For instance, you won't hear me give a blanket policy saying "always trade prospects for established players" or "you must win now." Instead, I like to examine all factors at play such as payroll, how realistic the team's chances of winning are, how much better the team is getting, how much worse they will be in the future, and several other items.
Take for example the Dodgers who have been rumored to be talking with the Indians about trading James Loney and either Chad Billingsley or Clayton Kershaw plus a minor leaguer for Cliff Lee and Victor Martinez. While Lee is better than both Billingsley and Kershaw, it's not a huge upgrade. Likewise, Victor's an upgrade over Loney, but move Martinez to first because Martin's catching and he becomes just an above-average first baseman rather than a perennial All-Star. While the Dodgers would be upgrading at each position, the chances of them re-signing both in two years is slim, and then they'd lose out on five years of Kershaw at a good price or three years of Billingsley at a good price. And adding Lee and Victor doesn't make you say "Yeah, they're going to win it all now!" so it's a deal I wouldn't be dying to make.
But if the Phillies would buckle down and just pay the price for Roy Halladay, they'd have an excellent shot at winning the World Series this year, and a really good shot at winning one next year (assuming Howard, Utley, and Rollins don't die while scuba diving off the coast of Barbados). Ruben Amaro Jr. shouldn't just be satisfied with winning one World Series; he should try to seize history while the Phillies have a chance to build a dynasty.
The Phillies have an excellent offense for a National League team. Between Ryan Howard, Chase Utley, Jimmy Rollins, and Raul Ibanez, they have four legit bats that allows them produce at all times. Jayson Werth and Shane Victorino are playing some of their best ball ever. It feels like no deficit is insurmountable when you're dealing with this explosive offense. They're so good offensively and they have such a good postseason ace as Cole Hamels proved last year, that not going for it all again would be a true shame.
They're over-estimating what they have in J.A. Happ just because he's 7-0, and Kyle Drabek's no lock to become an All-Star, certainly no time before 2012, if ever. Dominic Brown's numbers seem to be comparable with Shane Victorino's, but he's only in double-A, a longshot from the bigs. An opportunity to land a Cy-Younger like Roy Halladay, who's on top of his game right now, doesn't come around very often. Winning back-to-back World Series doesn't either. The Phillies should recognize what they have the potential to achieve and go for it all — who wouldn't want more rings?