Don't Teach Michael Bennett Chinese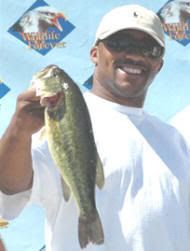 Cuz you won't even have a prayer of him picking it up. Just ask the man, considering he's the one who brought it up. Talking about his recent trade to Tampa Bay from Kansas City, Michael Bennett said it will take him some time to pick up Chucky's offense:
"This West Coast system is like me trying to learn Chinese in 48 hours," Bennett said of the task ahead of him in fitting in with his new teammates. "It's not going to happen. That is why we have the coaches and the veteran players, the guys who have been here before, trying to help me along with the progress."
That's gotta go up there as one of the more priceless quotes I've heard. Safe to say that Michael Bennett is not one of the swiftest cats in the league. Bennett: Learning West Coast offense is like learning Chinese. Testaverde: Give me a week, and I'll not only run your entire offense, but also win you a game. That's why the fossil is still around, because he's smart. Bennett, umm, not so much.