So That Madonna's Looking Pretty Hot
I've already touched on Alex Rodriguez's pretty crappy taste in women. Just in case you had some vision of Madonna looking hot and sexy from one of her 80s music videos, let me give you a taste of what she looks like now.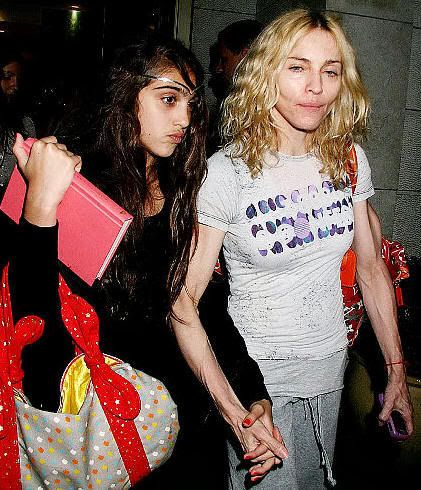 Honestly A-Rod, you're telling me you're really into that? Yeeesh. She's looking like Carrot Top with a bleach job. Yuck.