Stephen Curry seems very annoyed at questions about his vision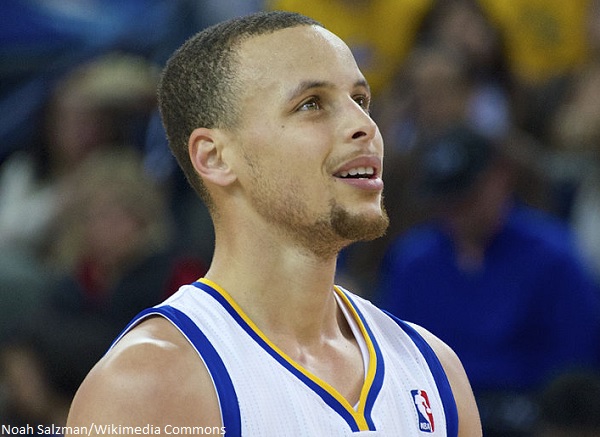 Stephen Curry revealed in an interview this week that he recently began wearing contact lenses to correct a vision problem he has had for a long time, and you have to wonder if the Golden State Warriors star regrets not keeping that to himself.
On Wednesday, Marcus Thompson III of The Athletic published an exchange he had with Curry about the former NBA MVP's eyesight. Curry was asked how he was able to break out of his three-point shooting slump following the All-Star break, and he said it was because he started wearing contacts. Thompson joked that he must have been blind before, and Curry went along with it.
"It's exactly that," Curry said. "It's like the whole world has opened up."
Curry apparently didn't expect people to make such a big deal out of his corrected vision, because he seemed downright baffled that he was bombarded with questions about it on Friday. He tried to downplay it as much as he could and said it is no different from any of the other millions of people in the world who aren't blessed with 20-20 vision.
Stephen Curry is very amused about the questions about his new contact lenses pic.twitter.com/Zb4lo2fI0c

— Mark Medina (@MarkG_Medina) April 4, 2019
Curry must have briefly forgot what life is like in the NBA in 2019. A seemingly minor detail about his life can turn into a major news story in the blink of an eye (see what I did there?), and that's exactly what happened. If he doesn't want his future eye appointments trending on Twitter, he should probably refrain from divulging any information about them.