Dwayne Haskins got tips on Michigan State from rival QB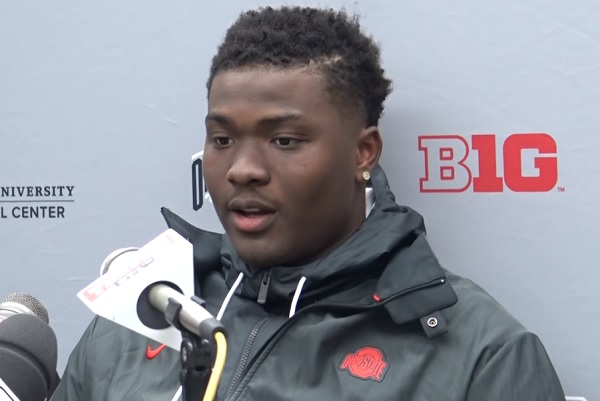 Dwayne Haskins got some tips on playing Michigan State from a seemingly unlikely source.
The Ohio State quarterback says he spoke with Michigan quarterback Shea Patterson for tips on facing the Spartans ahead of Saturday's game.
Ohio State QB Dwayne Haskins said he talked to Shea Patterson Tuesday about Michigan State. "I've known Shea since I was in eighth grade. We played in an All-Star game together, Elite 11. I hit him up asking about how they play defensively, and he gave me some tips."

— Kyle Rowland (@KyleRowland) November 7, 2018
Patterson and Haskins may be friends, but how will fans respond? Ohio State and Michigan are major rivals. Wolverines fans probably won't like hearing that Patterson is helping out the Buckeyes' quarterback.
Both Ohio State and Michigan enter the week 8-1, while Michigan State is 6-3 and coming off two nice wins. The Buckeyes have Michigan State and Maryland on the road before hosting Michigan. The Wolverines are at Rutgers and then host Indiana before their big clash with Ohio State. The rivals could be 10-1 for what would be a massive game at the Horseshoe on November 24.