Report: Mike McCarthy to interview for Cowboys head coach job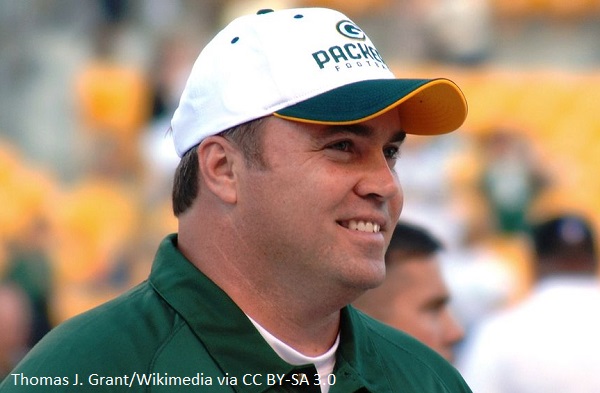 The Dallas Cowboys are moving ahead with their coaching search despite not officially sealing current coach Jason Garrett's fate yet.
The Cowboys are set to interview former Green Bay Packers coach Mike McCarthy, according to Ian Rapoport of NFL Media, marking the first candidate to speak with Dallas about the team's impending vacancy.
Sources: Former #Packers coach Mike McCarthy is headed to Dallas to speak with the #Cowboys. The team has not announced anything on coach Jason Garrett, though they are expected to move on from him and are laying the groundwork for a search.

— Ian Rapoport (@RapSheet) January 4, 2020
The Cowboys probably had to get in when they did in order to get the chance to speak with McCarthy before he's off the market. That's one of the concerns with how the Cowboys are handling the Garrett situation — though he's headed out the door, the team has fallen behind a bit as other teams begin the interview process. Perhaps this is an acknowledgement that they need to get moving on that front.
McCarthy is 125-77-2 as a head coach, all with the Packers. He brings the experience and history of success that Jerry Jones would probably like in a coach, but the Cowboys are likely to face some serious competition if they want to hire him.