Tigers Release Gary Sheffield, Another Roster Surprise, This One Makes Sense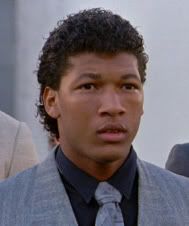 The Tigers have been busy making moves lately — both of which have been shocking. First they placed pitcher Dontrelle Willis on the disabled list with an "anxiety disorder" that was discovered through a blood test. Right. Then on Tuesday they released Gary Sheffield, whom they owed $14 million, and who was on the cusp of his milestone 500th home run (he's at 499 for his career). Does this one seem strange? Weird? Shocking? Possibly, I guess. But the Tigers' reign of offensive dominance (that had some jerkoffs picking them to win the World Series) hasn't gone as planned and they need to change things around. That includes releasing Sheffield, who was one-dimensional and the least effective hitter in the group of big bats in Detroit.
Just look at the Tigers — they have guys playing out of position all around the diamond. Carlos Guillen, a natural shortstop, is in left field. Brandon Inge, a part-time catcher, is playing third base. Miguel Cabrera, who has no real position, is at first. Looking at that mess, despite the upside with the big bats, Jim Leyland needed some flexibility. If Guillen's killing them in left field because let's be real — it's his first season playing the outfield — then they're going to need to put Marcus Thames out there as a replacement some games. At that point, wouldn't you prefer Guillen's bat as the DH over Sheffield's these days? I think the world of Sheff as a hitter and even I'd agree with taking Guillen, especially considering that Gary was hitting .178 with plenty of at-bats in spring training.
Then it comes down to Thames over Sheffield for the DH spot and since Thames is the better fielder and thus more flexible (not to mention less of a headcase), the move makes complete sense. And even with all the guys out there still unsigned (Jim Edmonds, anybody?) how do we know that someone will take a chance on Sheff? I know one thing: a pissed off Sheffield is a good Sheffield. I'd sign him. How strange will it be to see him hit number 500 in a Phillies uni??