Why Is Jerry Jones Going After Pacman?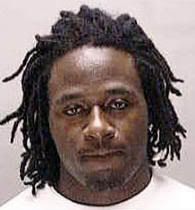 I understand he's all about getting value and giving second chances, but honestly why is Jerry Jones going after Lapdance Jones? The track record speaks for itself: the success of T.O. after he single-handedly blew up the Eagles — a player Jerry got for a bargain price. We'll see what Tank Johnson does — another embattled player Jerry got on the cheap. But does this business model that Jerry has proven to be successful need to exist? At some point he should recognize the difference between giving an athlete a second chance and enabling a disgusting person who happens to be talented at football player. Giving T.O. a second chance to fit in with a different locker room is one thing. Bringing Lapdance Jones into the team when he's a dude who started a strip club riot and hasn't shown any remorse, went to a strip club the night of his review with the commissioner, and tried wrestling while he was suspended, is not the way to go.
Point blank, regardless of talent and demand, Lapdance Jones shouldn't be playing in the NFL. It's that simple. The dude should be in jail for his role in that debacle. I don't care how talented he is, Jerry Jones should realize there's a limit to how low he can stoop to make his team better. The sad part is the fan reception: if they put the needs of the team (another CB) ahead of their moral compass, they are vastly skewed. Luckily the Titans aren't giving Lapdance up so easily otherwise it would make the deal seem win-win to the Cowboys. Hopefully Jerry Jones will realize that some moves aren't worth being made, and this is one of them. I know I'm not in Dallas where they dropped the test-balloon on the fans last week to see the reaction, but I'll say my piece and urge him not to pull the trigger. Lapdance Jones is just a bad dude and there isn't room for a dummy like that in the game.