Stephen Curry has subtle response to NASA inviting him to tour lunar lab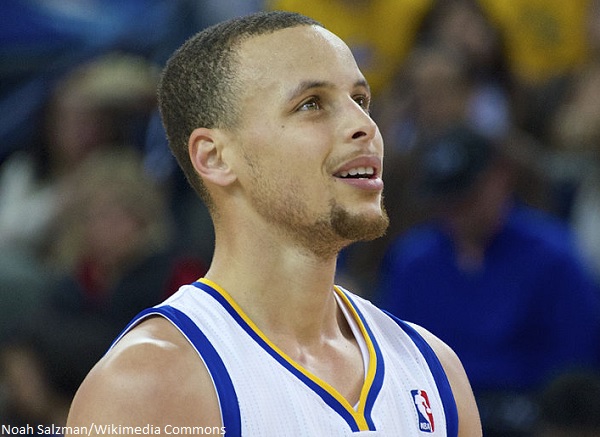 Stephen Curry has created quite the buzz this week by expressing skepticism that the United States ever landed astronauts on the moon, and the Golden State Warriors star appears to be enjoying it.
During a recent appearance on The Ringer's "Winging It" podcast, Curry and his teammate Andre Iguodala were talking with hosts Vince Carter, Kent Bazemore and Atlanta Hawks digital content coordinator Annie Finberg about a wide variety of topics. One thing led to another and Curry revealed that he does not believe the US has ever sent astronauts to the moon, which is something NASA did six times from 1969 to 1972.
When NASA caught wind of Curry's conspiracy theory, the organization invited him to tour one of its lunar labs.
"We'd love for Mr. Curry to tour the lunar lab at our Johnson Space Center in Houston, perhaps the next time the Warriors are in town to play the Rockets," NASA spokesman Allard Beutel said, per Benjamin Hoffman of the New York Times. "We have hundreds of pounds of moon rocks stored there, and the Apollo mission control. During his visit, he can see firsthand what we did 50 years ago, as well as what we're doing now to go back to the moon in the coming years, but this time to stay."
It's unclear if Curry plans to take NASA up on the invitation, but he had a cryptic response on Twitter Tuesday.
— Stephen Curry (@StephenCurry30) December 11, 2018
As many of you know, we have already been through something similar to this with Boston Celtics superstar Kyrie Irving. It's hard to tell if these guys are serious or if they just enjoy causing an uproar.