Fred Smoot: Redskins should move on from Josh Norman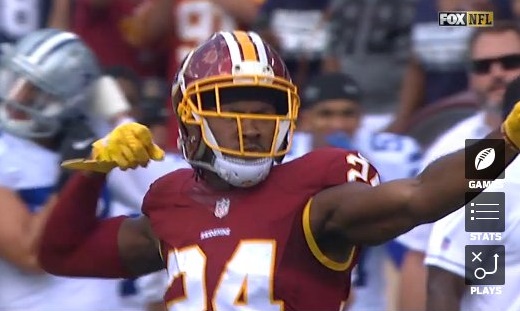 One former Washington Redskins cornerback thinks the team needs to move on from a current one.
Fred Smoot, who played seven seasons for Washington over two stints between 2001 and 2009, joined the "Redskins Talk" podcast on NBC Sports Washington this week and was critical of Josh Norman. He doesn't feel Norman is living up to his contract with the team and suggests they move on.
"You have to ask yourself, 'Where am I expendable?'" Smoot said on the podcast. "I'm going to look at that big cap number that Josh Norman has and that's going to make me want to release him."
"You wouldn't go to a used car lot and try to pay new car prices, would you?" he said. "At the end of the day, for what we pay for this guy, we're not getting that return on that investment. I'm sorry, we paid too much for the car, it's time we trade it back in."
Not many would dispute Smoot's sentiments. Norman has not lived up to his contract since signing a 5-year, $75 million deal that made him the highest-paid cornerback in the NFL prior to the 2016 season.
He had 64 tackles and three interceptions last season but has not been anywhere near the shutdown corner Washington thought they were getting. On top of all that, Norman had some issues with coach Jay Gruden last year. That's a bad combination all around. He's owed $11.5 million in 2019 and $12.5 million in 2020.