Who is Reche Caldwell?
Yo Reche, who are you and what did you do with my receiver? And what the **** got into your body?  Maybe we're all new to this considering he's averaged just around 25 catches a year in 5 NFL seasons, but it's still worth mentioning that Reche Caldwell is one weird looking dude.  I present you, Deer, Meet Headlights: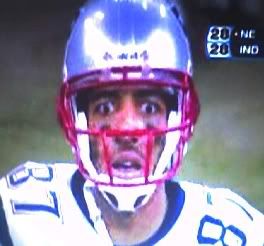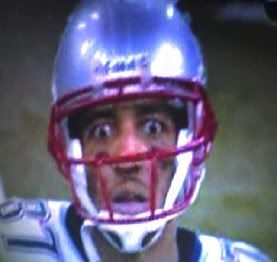 Nah, Nah, here come the men in black!