A-Rod Breaks Out the A-Game for Hooker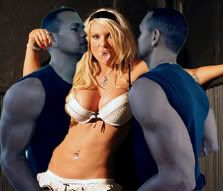 Hmm, where have I seen this before? Seriously, who isn't Alex Rodriguez dating these days? With all the stories about the time he puts into sealing the deal with chicks off the field, it really makes you wonder how Alex Rodriguez even has time to practice and train for his profession. The latest from the New York Daily News says A-Rod used the same hooker service that Eliot Spitzer used. A-Fraud apparently used the service at least a half-dozen times before he pursued a relationship with the madam who ran the whole thing, Kristin Davis. A source said:
"He kept trying to reach Kristin. Kristin wouldn't talk to most of the clients, but she said she'd call him back. She told me, 'Don't worry about sending him another girl. I'm going to go over there and have drinks with him, hold his hand. He spends a lot of money.' "
…
Though Davis' agencies typically charged clients more than $1,000 an hour, Davis told a friend: "Alex didn't pay me . . . I went out with him just because he was so flattering. I couldn't not give in."
A-Fraud supposedly sent the madam flowers and bought her jewelry and gifts. He apparently also told her that he used steroids, so you can add one more potential "source" for Selena Roberts who broke the A-Roid story for Sports Illustrated. If this is what we're getting from the NY Daily News, you can only imagine what Roberts' book on A-Rod will bring. I wonder what it's like for Cynthia to read all this. Maybe she's having a second divorce of the heart. Honestly, how does he even have time for baseball with all these distractions?
Image via The Sporting Blog