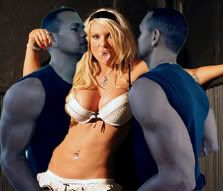 Hmm, where have I seen this before? Seriously, who isn't Alex Rodriguez dating these days? With all the stories about the time he puts into sealing the deal with chicks off the field, it really makes you wonder how Alex Rodriguez even has time to practice and train for his profession. The latest from the New York Daily News says A-Rod used the same hooker service that Eliot Spitzer used. A-Fraud apparently used the service at least a half-dozen times before he pursued a relationship with the madam who ran the whole thing, Kristin Davis. A source said:
"He kept trying to reach Kristin. Kristin wouldn't talk to most of the clients, but she said she'd call him back. She told me, 'Don't worry about sending him another girl. I'm going to go over there and have drinks with him, hold his hand. He spends a lot of money.' "
…
Though Davis' agencies typically charged clients more than $1,000 an hour, Davis told a friend: "Alex didn't pay me . . . I went out with him just because he was so flattering. I couldn't not give in."
A-Fraud supposedly sent the madam flowers and bought her jewelry and gifts. He apparently also told her that he used steroids, so you can add one more potential "source" for Selena Roberts who broke the A-Roid story for Sports Illustrated. If this is what we're getting from the NY Daily News, you can only imagine what Roberts' book on A-Rod will bring. I wonder what it's like for Cynthia to read all this. Maybe she's having a second divorce of the heart. Honestly, how does he even have time for baseball with all these distractions?
Image via The Sporting Blog
Cat got out of the bag that Shaq was going to Twitter at halftime of a game but the AP picked up on it and that kind of screwed things up. Shaq was going to do it as a response to Charlie Villanueva who got busted by Scott Skiles for updating his Twitter last weekend during a game. The best part isn't that Shaq was going to be a copycat, it's Suns' coach Alvin Gentry's response:
"If he gets 25 and 11, he can do anything he wants," Gentry said. "He can Twitter, he can Facebook, he can — whatever the hell the other one is, MySpace … he gets 25 and 11, he can do just about anything he wants."
Well, that's one way to look at things. I guess you figure you can't stop a guy, especially someone with as big of an ego as Shaq, so just let him do his thing as long as he's producing. I heard another person make the comparison that a twitter update at halftime is no different from doing a halftime TV interview. You know my thoughts on those so it's no surprise my feelings on halftime twitter updates is consistent. By Gentry's logic, does this mean if Steve Nash has his best games when he lays the pipe to a midget at halftime then Alvin's cool with it? I guess so. Oh yeah, and if Shaq can get 25 and 11 despite thinking about twittering at halftime, maybe he can get 30 and 13 if he's not. How about that, Alvin?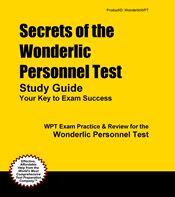 Although I'm not much of a fan of the NFL combine, I have to say I enjoy when the Wonderlic scores come out. In case you're unfamiliar with the Wonderlic, it's a test that's administered to judge mental swiftness of players. The test asks 50 problem solving questions in 12 minutes and one point is awarded for every correct answer. Vince Young notoriously bombed the test, getting an embarrassingly low 5. Based on the way his career has gone, a low score like that would definitely signal a red flag to me. Luckily for this year's crop nobody scored that poorly. Georgia quarterback Matthew Stafford stood out ringing up a 38 according to Dan Pompei of the Chicago Tribune. Mark Sanchez of USC scored a respectable 28. As far as positions go, the wide receiver crop certainly disappointed. Like 100% Injury Rate wrote, let's just hope they can read these headlines:
Michael Crabtree of Texas Tech scored a 15, Darrius Heyward-Bey of Maryland scored a 14, and Percy Harvin of Florida scored a 12. Hakeem Nicks of UNC wowed everyone with an 11 … Jeremy Maclin of Missouri scored a 25, so he's like the Einstein of this year's receiving corps.
While it's an excellent sign for a guy like Stafford where learning a playbook, thinking on the spot, and adjusting to defenses is absolutely critical, the Wonderlic is far less important for a receiver. Honestly, does it really matter how poorly Nicks scored when he can do this on the field? Brains certainly help in football, but that sort of thing is just about natural, athletic ability, excellent hands, and superior concentration. Let's see if the Lions bite on Stafford based on the Wonderlic considering they might already be in contract negotiations with the first overall pick.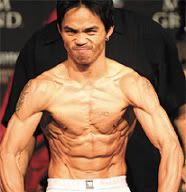 Weird title, hard to comprehend, but believe me, have patience and you'll understand. Manny Pacquiao, now the top pound-for-pound fighter in the world preparing for a match with Ricky Hatton, grew up as a poor kid in the Philippines. Things can get pretty grim there as jobs aren't easy to find and mostly low-paying. Pacquiao knows that pretty well considering he used to sell doughnuts and cigarettes in the streets to try and get by. And how did he get into boxing? His trainer, Freddie Roach, explained to the Daily Star:
Freddie Roach has revealed Pacquiao only turned to boxing after his hungry dad Rosalio tucked into his pet dog.

He said: "That's why Manny ran away from home and became a boxer. He saw his dad eat his dog.

"The Philippines is a poor place, there's no welfare, no health system and if you don't have a job or money then …

"Manny was 14. He was very upset and that's why he ran away from home. He ran away to Manila and ended up in a boxing gym.
Well, I guess that might do it for me, too. I'm pretty surprised to hear how ruthless the father was. You telling me there wasn't any stray game around for him to poach? I wonder if Pacquiao has seen or talked to his father since. That's a pretty gross story — definitely a classic.
(via Fark)
I guess there's just something about players scoring on their own goals this season. First we had Ryan O'Byrne light the lamp for the first time all season … on his own net. What Shane O'Brien did for the Canucks definitely one-ups that performance. Vancouver had pulled its goalie to get an extra attacker because they were on a delayed penalty, meaning the action would only stop if the opposing team touched the puck. But the move actually backfired:
I hope the fans appreciated what they were watching because it's not every day you see something like that. And in case you were wondering based on what the announcers were saying, Viktor Tikhonov wound up an assist short of the Gordie Howe hat trick. Too bad.
Greivis Vasquez has a reputation for being quite the talker. The guy said of Cameron Indoor Stadium prior to a game against Duke that it was his house. The Blue Devils proceeded to trash the Terps by 41 or so. Do you think the Maryland guard has since learned his lesson? I think not. By the time you read this, Vasquez will either look like a dope or a genius for his comments about Memphis leading up to their game on Saturday. Vasquez said the Tigers would be unsuccessful if they played in the ACC:
"[Memphis would] have a losing record in the league — probably win all of their games outside the league, losing record in the league," he said. "The ACC is too tough. You can't just win games night in and night out because you're so athletic."
I think Memphis has proven that they're a talented team playing in a poor conference and that they're beyond being picked on for the weakness of C-USA. You don't come within a minute of winning the title last year by being a team that is just mediocre. I bet the Terps lose this one and Greivis eats his words. By the way, what NBA team would want the extra baggage of that big mouth on its roster?? He's great for us as writers but he's not good for a team trying to win games.
I thought snakeskin was reserved for Chris Tucker at the tables in Vegas in Rush Hour 2, and Rico from Crocodile Dundee II since he was a Columbian dealer, not NBA players for their ballgames. But that's what makes Kobe Bryant's footwear for Saturday night's contest against the Bulls especially unique. Seriously, the only time people wear animal shoes is for fashion/business purposes, and it's like alligator as far as I know. But Kobe's actually going to be sporting special Nikes that have snakeskin at the tip and heel as an homage to Kobe's nickname — The Black Mamba. Check em out:
I'm not wild about the color scheme, that's for sure, but I'd love to see a close-up of those babies to check out the snakeskin. Still, some of my favorite footwear comes from Gilbert, specifically his shoe that has a dry erase board on it. Kobe definitely gets a strong nod for rocking snakesin though, no doubt. And credit to Claremont Academy Elementary School and Parkside Elementary Community Academy for the design. Nice going, guys.
Thanks to my boy Jay at The March to Madness for providing the video. I don't know how he spotted that but it took a pretty sharp eye to catch that. I guess there is separation between church and sport for him.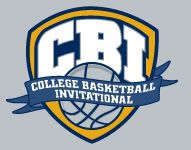 Just as I got on the WBC for producing an event devoid of much fan attention (something about which players have been critical), I must also point out some of the shortcomings of the lesser March events. The NIT used to be a premier event but now its primary job is to determine the 66th best team in the country. At least the NIT does have some history behind it though, whereas the CBI is a total zero of an event. Not to let teams ranked 150-200 in Division-I feel left out, the CBI is newly invented third-tier tournament. Stanford is one of the schools privileged to have been invited to the CBI ball. As you might imagine, fans are thrilled about it:
At tip-off about 500 people were in the stands at Maples Pavilion, which seats 7,329, and by the end of the first half, the crowd had grown to approximately 900. Official attendance for the game was listed as 1,243.
…
Stanford's crowd Wednesday might have been its smallest since 1993, although it is impossible to be certain, because Stanford usually reports official attendance of regular-season games at around 7,300 based on tickets sold no matter how many are in the seats.
Apparently teams even pay a fee of $60k to host these games. I think that might explain why only 16 teams are participating — they might have to dig through quite a list to field a draw. At least they're giving these kids the memories of a lifetime. Isn't that all that matters anyway?
Charlie Villanueva is making a habit of creating news with his Twitter lately. First he tweeted at halftime of last weekend's win over Boston. His coach Scott Skiles came down on him for that, no surprise. But did you expect that to keep Villanueva from using twitter? Heck no. The guy in fact is playing the role of reporter now, as Sports by Brooks points out:
This is exactly what all old, crusty reporters were worried about when athletes started getting websites, blogs, and now personal twitter feeds. CV31 is putting them all out of business! Let's hope Villanueva is right about the news, too. Knowing what Calhoun's been through we can only hope the best for him.
Mobiright