One of the most difficult aspects of the coronavirus pandemic for people to reconcile is all the uncertainty that it brings. When will we get close to normal life again? When will social distancing measures or stay-at-home orders be lifted? And for those like us who love sports and work in the field, we wonder when will professional sports leagues be able to play again.
One California official offered a somewhat gloom outlook on the prospect.
Dr. Jeffrey Smith, who is the Santa Clara County executive officer, says he does not expect sports for a while.
Speaking to the county's Board of Supervisors on Tuesday, Smith said he did not expect "any sports games until at least Thanksgiving, and we'd be lucky to have them by Thanksgiving. This is not something that's going to be easy to do."
The NBA has had some discussions of playing in a bubble in Las Vegas. MLB has talked about the idea of trying to play in Arizona, possibly as early as next month. The president is hoping to have the NFL start on schedule in the fall, with fans in attendance.
Those are all seemingly optimistic ideas and timelines, but based on Smith's perspective, they might not be realistic.
Nearly a year later, Devin White still has not forgotten about being snubbed by the Raiders during the NFL Draft.
The Tampa Bay Buccaneers linebacker shaded the now-Las Vegas Raiders in a tweet on Wednesday, saying that they should have taken him with the No. 4 overall pick in last year's draft. Here is the tweet, which he has since deleted:
Why delete it pic.twitter.com/IRJAjx6X1v

— Ernie (@ErnieRiv_5) April 8, 2020
The 22-year-old White, the reigning Butkus Award winner coming out of LSU, went to the Bucs at No. 5 instead. He responded by earning PFWA All-Rookie honors in 2019, recording 91 combined tackles, 2.5 sacks, and an interception in 13 games.
The Raiders, meanwhile, used their pick on defensive end Clelin Ferrell, but when you read some of the praise that White has gotten since then, he may be giving them buyer's remorse. The Bucs are also scheduled to play the Raiders in Las Vegas next season in the "date" that White hinted at in his post.
The coronavirus pandemic has thrust Mookie Betts' future with the Los Angeles Dodgers into uncertainty, but his manager is taking on a hopeful tone.
Appearing this week on ESPN's "The Jorge Sedano Show," Dodgers manager Dave Roberts spoke on the worst-case possibility of Betts becoming a free agent in 2021 without playing in a single game for the team.
"I think that him being in spring training with us, the relationship I have with him personally, and the players and some coaches, it feels like he's already played a season with us, which is very strange," said Roberts, per Chris Cotillo of MassLive.com. "Mookie has got to do what's best for him and his family once that time does present itself. I know he loves being a Dodger. He hasn't played a major league game yet, but as far as putting on that uniform in spring training, understanding what the fans and organization is about. The west coast living, he hasn't felt that yet."
The former AL MVP Betts, who was acquired from the Boston Red Sox in a blockbuster trade in February, will hit free agency next winter regardless of how many games are ultimately played in 2020. This is thanks to a deal the league recently reached with the players' union in the wake of the pandemic that also contains other interesting provisions.
The Dodgers are not getting the opportunity to make an impression on Betts that they would have hoped for, but Roberts seems confident that the limited time they have already spent together will make for a strong enough case.
The grind has not stopped for LeBron James despite the current situation.
During a conference call with reporters Wednesday, the Los Angeles Lakers star said that he was training four or five times a week at his home gym while in quarantine, per Mike Trudell of Spectrum SportsNet. James added that he has also been shooting around on his outdoor court with his kids.
For James, who is 35 years old and used to getting heavy run around this time of year, keeping in shape is of paramount importance. He got in 60 games this season before play was suspended after being limited to 55 games last season due to a groin injury and missing the playoffs for the first time since 2005.
James' head coach has his staff preparing for whatever might happen once play can resume, and it sounds like the players can take their lead from The King's example as well.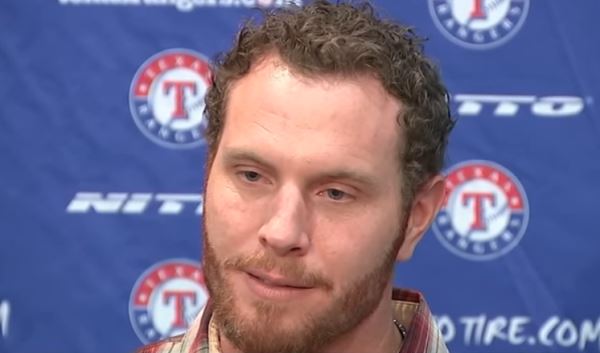 Former Texas Rangers star Josh Hamilton was indicted Monday on a count of intentional bodily injury to a child.
The charge is a third-degree felony, and Hamilton has already pleaded not guilty. The case will be delayed indefinitely due to the ongoing coronavirus pandemic, according to Jeff Wilson of the Fort Worth Star-Telegram.
An arrest warrant affidavit indicates that Hamilton was accused of throwing a water bottle at his 14-year-old daughter in a Sept. 30 incident, striking her in the chest. He also allegedly yanked away a chair that she was using to prop up her feet, then threw it in her direction, striking her leg. Hamilton was then accused of carrying her to her room and striking her back and legs.
Hamilton was arrested in October. At the time, his ex-wife Katie sought a protective order keeping him away from their children.
The former MVP has struggled with drug and alcohol addiction, but as of last August, he said he was still sober.
The Chicago Bulls appear to be focusing on one name as they search for a new top basketball executive.
According to Adrian Wojnarowski of ESPN, the Bulls have completed a second interview with Denver Nuggets GM Arturas Karnisovas, and he is the "clear frontrunner" to get the job.
Sources: Denver's Arturas Karnisovas completed a second lengthy interview with the Bulls late this afternoon, which included both owner Jerry Reinsdorf and COO Michael Reinsdorf. Karnisovas is the clear frontrunner in franchise's process to hire a new top basketball executive. https://t.co/9XpAC37Cnp

— Adrian Wojnarowski (@wojespn) April 8, 2020
Karnisovas has an endorsement from a player who knows him, and has clearly impressed the Bulls. It sounds like it would be a surprise at this point if he does not get the position.
The virtual NFL Draft is not a popular proposition among a lot of NFL executives, but the Cincinnati Bengals don't seem to be going along with that.
Coach Zac Taylor said in a conference call Wednesday that he's "excited" about the virtual draft and thinks the team is ready.
"I think our guys have really embraced it and done a good job of adjusting," Taylor said, via Charean Williams of ProFootballTalk. "We're excited to see what the draft looks like this way. I know there are some people uneasy around the league about it, but I'm excited to see how it all plays out and what it looks like and who can adjust the best."
This does not seem to be the prevailing mood about the draft, but Taylor and the Bengals are making the best of it. It may help that they have the first overall pick and likely know what they're doing with it, but it won't help them further down the board.
As the NFL presses ahead with the draft, it will use the event to try to raise money to fight the coronavirus pandemic.
The NFL announced Wednesday that it is setting up a "draft-a-thon" to raise money for six charities that are working to offer relief for those impacted by the virus.
The 2020 NFL Draft will serve as a three-day virtual fundraiser benefitting six charities – selected by the NFL Foundation – that are battling the spread of COVID-19 and delivering relief to millions in need. Here are the six charities that the "Draft-A-Thon" will benefit: pic.twitter.com/NABRtD8YNV

— Adam Schefter (@AdamSchefter) April 8, 2020
Fans will be able to donate to a central fund during all three days of the event.
The league's unusual draft has proven controversial in NFL circles, but this aspect won't be. It's good that the NFL is using its platform to raise money for virus relief. Given how many people are likely to watch with nothing else going on, they should raise quite a bit of money.
Rex Ryan is once again being blasted by one of his former players for some comments on ESPN's "First Take."
Ryan disputed whether New England Patriots coach Bill Belichick would have had the level of success he'd had if he had a different quarterback than Tom Brady. Ryan used his former quarterback, Geno Smith, as an example, and not in a positive light.
"Give him Geno Smith … and let's see how many Super Bowls he would have won."

Rex Ryan to people who say Belichick would have been just as successful without Tom Brady. pic.twitter.com/3LsYOQblIj

— First Take (@FirstTake) April 8, 2020
That did not go over well with Smith, who was Ryan's starting quarterback on the Jets for two seasons.
My momma never liked dude he been a snake.. and y'all glorify it.. should've got fired after yr1.. truth is we won 8 games after ESPN had us winning two and he got his job back.. somehow I'm caught up in a feud and I'm the scapegoat.. Same guy that drafted me#TheBusiness

— Geno (@GenoSmith3) April 8, 2020
Ouch.
It is no secret that Smith does not like Ryan, and Ryan has not been publicly impressed with Smith. Every time Ryan brings up Smith's name, Smith fires back.
Ryan isn't shy about voicing controversial opinions that get him in trouble. Judging by the mutual lack of respect between Ryan and Smith, it seems unlikely that the former coach will be apologizing for this one.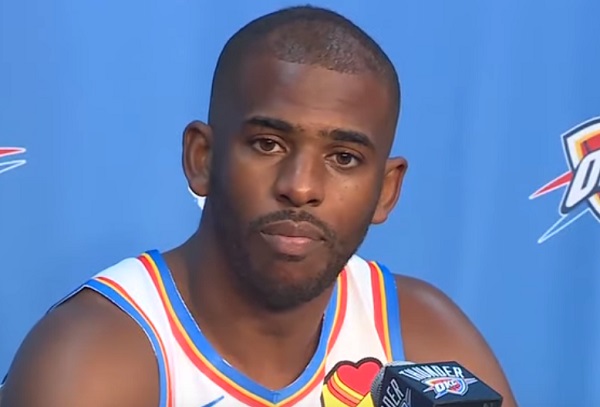 A game of HORSE appears to be headed to a television near you.
ESPN's Adrian Wojnarowski reported Wednesday that the NBA and ESPN are nearly finished with a plan to televise a game of HORSE between top pros. Current and former NBA and WNBA players are slated to participate.
Sources: The NBA and ESPN plan to televise a HORSE competition is nearing completion and among those expected to participate include Chris Paul, Trae Young and Zach LaVine. Competition will also include a couple of WNBA players and recent NBA alumni.

— Adrian Wojnarowski (@wojespn) April 8, 2020
The logistics are still unclear, but it looks like this is happening. With no NBA games on the horizon, the league wanted to put something on to entertain fans. It looks like they have a solid crop of players lined up, and some of the other rumored names are good, too.
It's not clear when this will take place, but it's likely to involve players participating remotely from home gyms. It may not be much, but any live sports will probably be welcomed by fans right now.
pixel2